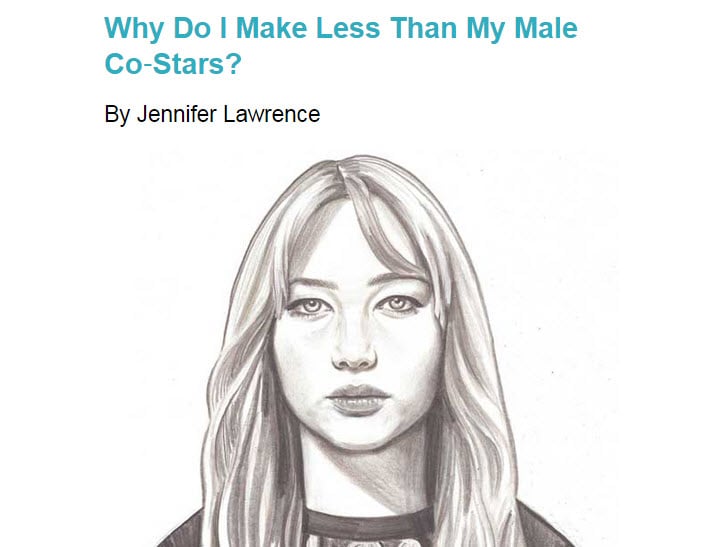 "I didn't get mad at Sony. I got mad at myself. I failed as a negotiator because I gave up early," she said.
That is the line that jumped off the screen in Jennifer Lawrence's cracking essay in Lena Dunham's Lenny.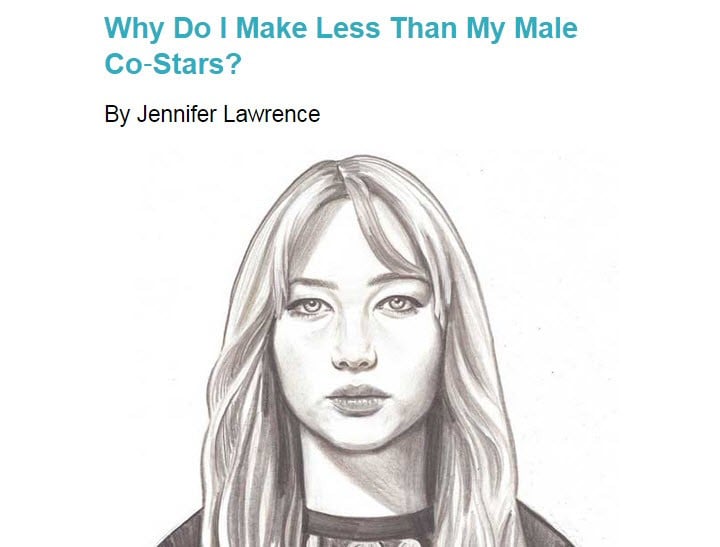 When she discovered she was being paid less than her male co-stars, she didn't blame Sony Pictures for the discrepancy, she blamed herself.
At the point I thought game, set, match to Sony. To everyone who has been selling — or benefiting from — the notion that the pay gap is the fault and responsibility of women.
That it's explained by women's deficient negotiations skills and their depleted confidence. That it would be solved if women were a little more forthright in asking for more money.