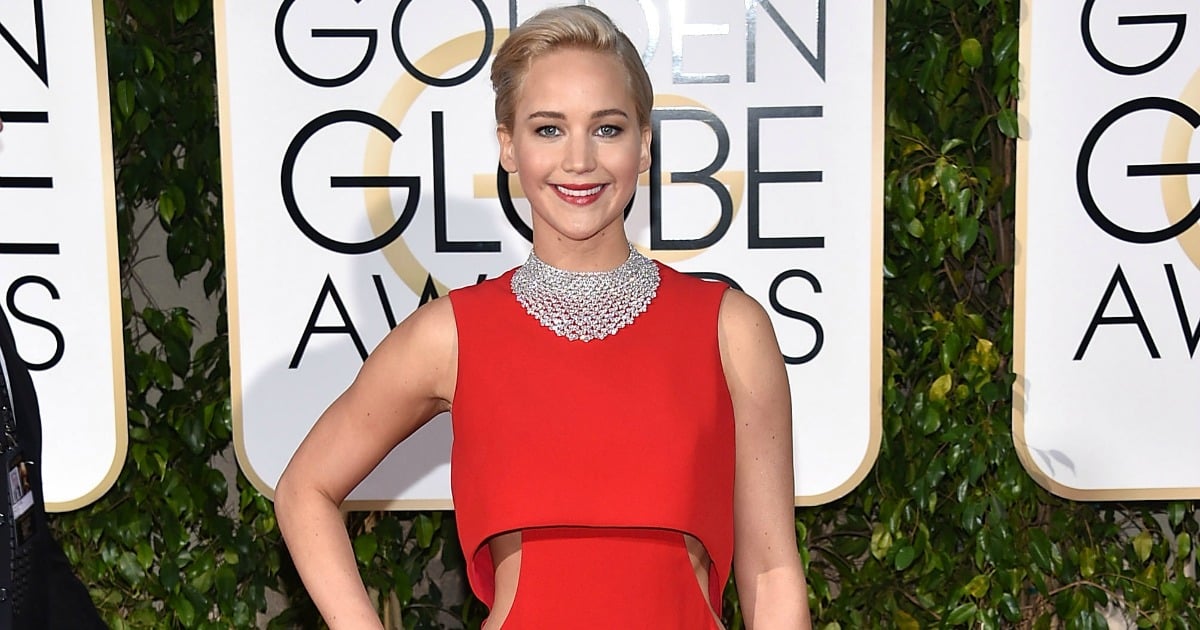 Image: Getty.
When you look at Jennifer Lawrence on the red carpet during awards season, you know that effortless facade is actually hiding months of hard work by stylists, facialist, makeup artists, personal trainers and hairdressers.
But the 25-year old actress has shared that her Golden Globes dress, that glorious red cut-out Dior vision, wasn't even her first choice on the day. Yes, after all that effort, she went with her "Plan B" option.
"Plan A was a dress that I couldn't wear because awards season is synced with my menstrual cycle, and it has been for years," she recently told Harper's Bazaar, in what is surely one of Lawrence's best 'no filter' moments.
(Watch: All the best looks from the 2016 Golden Globes. Post continues after video.)
Apparently, it was the ultimate I'm-on-my-period-and-wish-I-was-in-my-PJs decoy outfit.
Image: Getty
"[I chose it because] it was loose at the front. And I didn't have to worry about sucking anything in. The other dress was really tight, and I'm not going to suck in my uterus. I don't have to do that."
Ah J-Law. Some people dress with the weather in mind, she dresses for her uterus.
Unsurprisingly, her after-party dress continued in the similar vein - a loose mini dress emblazoned with sequins.
                              Image: Getty.
Entirely uterus-friendly.
What's your go-to period-friendly ensemble?