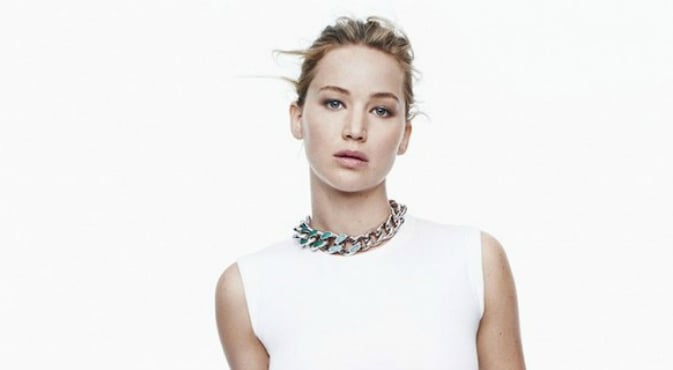 Image: JLaw.
There are some photographs of Jennifer Lawrence that are making a lot of people very unhappy right now.
But it's not for the reason you might expect.
Some back story: When Jennifer Lawrence was made the face of Dior she was still a relative unknown. She hadn't won her Oscar yet, and she definitely hadn't shown the world her quirky personality.
How Jennifer Lawrence gets in Hunger Games shape
When she signed on with Dior to be the face of the brand, I'm pretty sure it was a big win for both of them. Especially for Dior, as it was a measured risk, that DEFINITELY fell in their favour. (May the odds ever be in yours).
But to be honest, none of the Dior campaign shoots have ever done JLaw any justice. They've been over stylised, over photoshopped and do not bring out our bae's beauty much at all. It's safe to say, she's almost unrecognizable. Take a look: