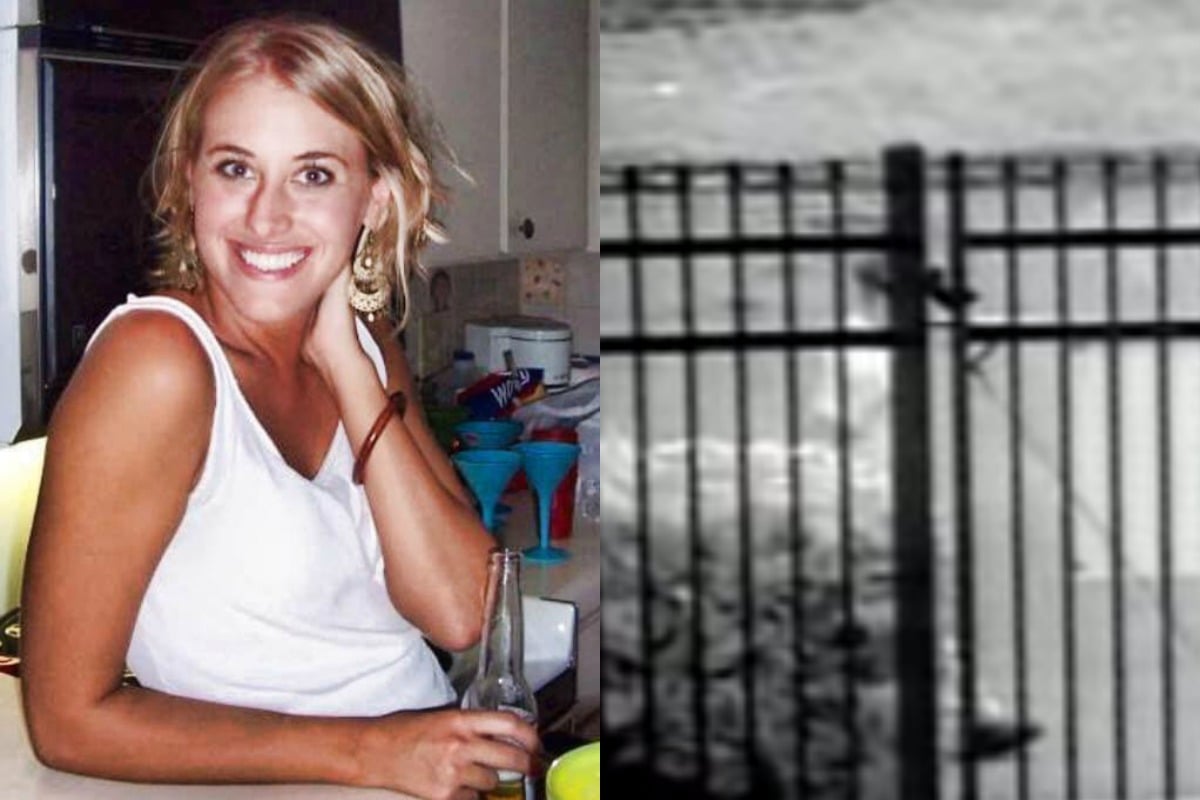 On the morning of January 24, 2006, Jennifer Kesse got ready for work in her Orlando, Florida apartment. That morning, however, she never arrived at work.
It was completely out of character for the 24-year-old financial analyst, so the alarm was raised by workmates and her family.
Building managers found the shower in Jennifer's bathroom was still damp. Her make up strewn across the counter. Her work clothes laid out on her unmade bed.
But the situation offered no other leads, no other answers. Jennifer seemed to have vanished without a trace.
Listen to Mamamia's True Crime Conversations, which features interviews with experts on the world's most fascinating, terrifying and mysterious crimes. Post continues below. 
It's been 14 years since Jennifer went missing, and her parents are continuing their never-ending search.
Drew and Joyce Kesse, Jennifer's parents, believe the police at the time missed crucial information. For example, the new Nine West work shoes Jennifer had excitedly told her friends about, that would have matched the work clothes she'd laid out on her bed, were missing.
"We were a close-knit family. Always in contact with each other," Jennifer's father, Drew Kesse, told Dateline in a 2006 interview, already suspicious that information was being overlooked by investigators.
Jennifer's family created the Facebook profile, Help find missing Jennifer Kesse, an active page followed by more than 8000 people, where the public is encouraged to share information and theories.
Because the fact of the matter is, even 14 years later, they are still no closer to finding out what happened to Jennifer.
At the time of her disappearance, Jennifer was in a relationship with her boyfriend, Rob Allen, who lived in Fort Lauderdale. The couple had met the year earlier, in January 2005, and made their long-distance relationship work with several phone calls a day.
They also regularly travelled to see each other. In fact, two days before Jennifer went missing, they had returned from the Caribbean. Jennifer had stayed with Rob on the night of Sunday, January 22, and had driven straight to work from there.
On January 23, during her work day and after, Jennifer spoke to her parents, her 21-year-old brother, Logan, and her boyfriend Rob.
"I'm forever grateful for that last conversation I had with Jenn," Joyce said at the time. "I hold onto that memory, her voice, and her laugh. And I have the hope that I'll hear it again."
As for Logan, he had stayed at Jennifer's vacated apartment while she was away, and he spoke to his sister about his friend's mobile phone which had been left there. He never imagined it would be the last time he would speak to her.
Today marks 14 years since the disappearance of Jennifer Kesse. If anyone out there knows anything about her disappearance please contact @CrimelineFL at 1-800-423-TIPS or the Kesse Family tipline at 941-201-4009. pic.twitter.com/y9HzpUUT69

— Orlando Police (@OrlandoPolice) January 24, 2020