It's not every day I get to say I have something in common with Jennifer Hawkins, but last weekend, I found myself knowing exactly what it was like to be in her stylish shoes.
Last weekend, a five-year-old video emerged of presidential candidate Donald Trump calling the Australian model and business woman onto stage at an event and then proceeding to humiliate her, make sexual jokes at her expense and launch himself at her while trying to land a kiss.
When questioned about the video footage, and her overall relationship with Trump and his family, all Jennifer said in response was:
"Sure, I've seen what's been going on in the news, but really what is there for me to say other than that he respected me during that time in my life.
"I have a lot of respect for him because of that … that's really all I have to say about it," she told The Herald Sun.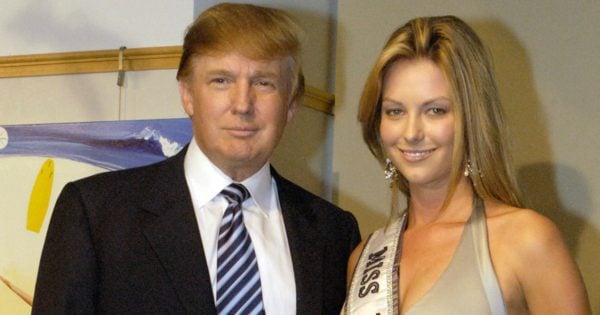 Her words may have seemed innocent, but they also caused a wave of disappointment across Australia, with so many of her fans wishing she had called out such vile behaviour.
But I know exactly why she didn't.
Throughout my nearly decade-long career, I've worked for multiple media companies as a writer, editor and columnist. And while all these jobs were brimming with opportunity, creativity and achievement, they also had something much more sinister in common.