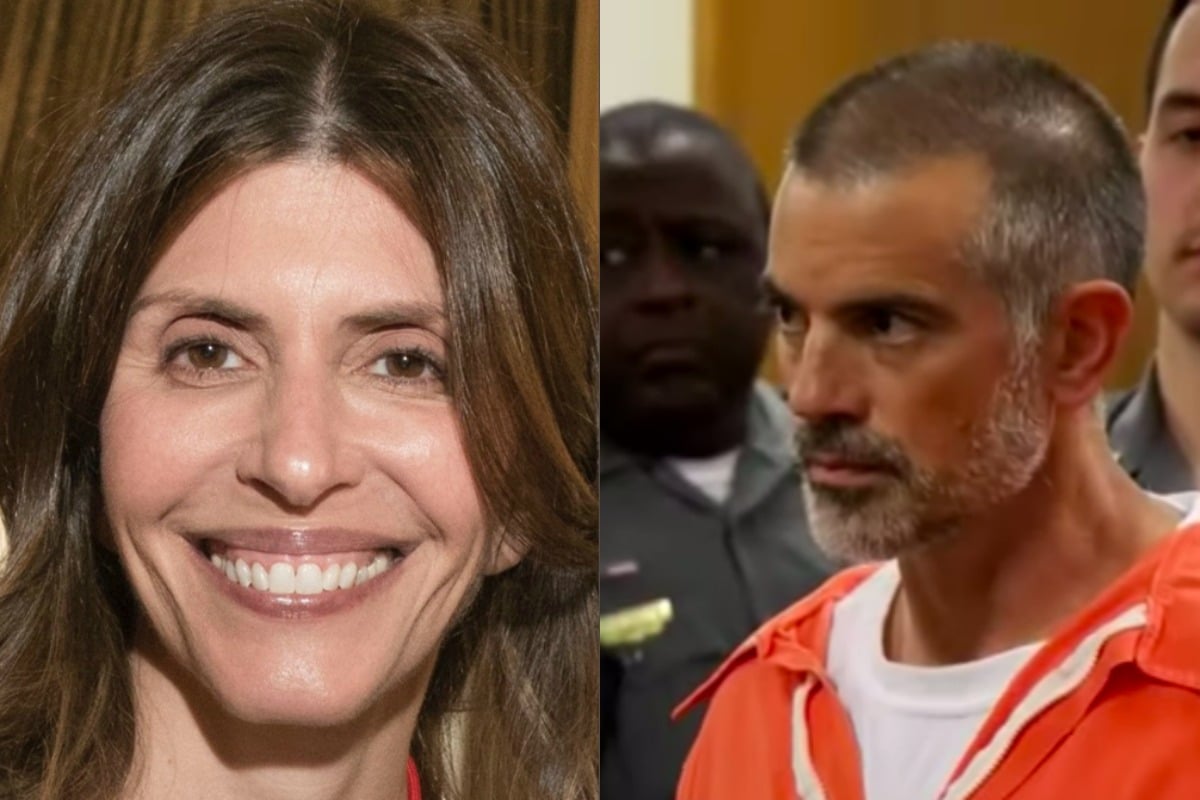 The last time anyone saw Jennifer Dulos was when she was dropping her five kids off at their exclusive Connecticut private school on May 24 last year. The question is, was she murdered or did she fake her disappearance along the lines of the hit novel Gone Girl?
Last week, after eight months of investigation, police finally decided they had enough evidence to charge Jennifer's ex-husband, Fotis Dulos, with her murder, despite her body never having been found.
Watch: Top five crime documentaries. Post continues below.
The case has gripped Americans. Jennifer was born into the wealthy Farber family of New York. She met Fotis, who grew up in Greece, in the late 1980s when they were both studying at the prestigious Brown University.
The couple eventually married in 2004, and Jennifer's parents Hilliard and Gloria put some of their money towards setting up Fotis as a real estate developer.
Jennifer and Fotis had five children, but their marriage was troubled.
In 2017, Jennifer and the children moved out of the family home into a house in New Canaan. The couple's divorce documents suggest some serious issues.
According to the Stamford Advocate, Jennifer said Fotis, who waterskied at a professional level himself, had an "obsession" with waterskiing and his coaching of their children was "dangerous and excessive".
"The children have told me that they do not want to waterski at this level," Jennifer claimed in one document. "They are physically and emotionally exhausted and have begged me to do something about it. We are all terrified to disobey my husband."
However, Nancy Mastrocosta, who got know the family when they competed at the Greek Waterski Nationals for four years, defended Fotis as being a "caring father".
"No one ever witnessed Fotis abusing his children in any way or form, or even forcing the children to ski," she said.