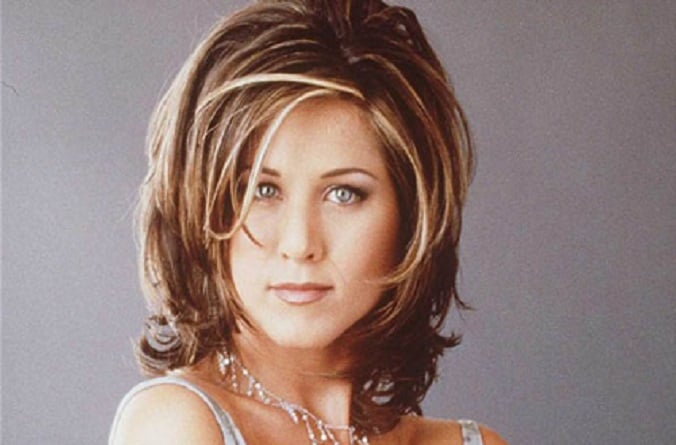 Source: Getty
It's been 20 years since we first walked into the hairdressers and requested 'The Rachel', and yet we're still looking to Jennifer Aniston for hair inspiration today.
For those who were still in nappies in the 90s, the cut that Jennifer Aniston's character debuted in the sitcom Friends was THE defining haircut of the 90s.
Um, looking at it again today, I can see why you might not understand its popularity, but you'll have to trust us on that one…
It spawned millions of copycats the world over: reportedly 11 million women tried the layered cut. It took Meg Ryan's choppy blonde crop in Addicted to Love to trump it, and not surprisingly, Jennifer Aniston would really like to put it behind her.
"I love Chris [McMillan, her hairstylist], and he's the bane of my existence at the same time because he started that damn Rachel [cut], which was not my best look. How do I say this? I think it was the ugliest haircut I've ever seen. What I really want to know is, how did that thing have legs?" Aniston told Allure magazine.
Flash forward two decades and Aniston still trusts Chris McMillian with her hair. While the 45-year-old doesn't wildly experiment with her hair – she has never gone shorter than a bob, nor has she tested out the rainbow hair trend that's taking over Hollywood, she tends to work with the length she has.