Australian model and television host Jennnifer Hawkins has cancelled a series of upcoming interviews in a bid to keep questions of US presidential nominee Donald Trump at bay, the Courier Mail reports.
"Jennifer is not interested and will not be commenting on Donald Trump. She is not interested in getting involved in the politics," Hawkins' manager, Sean Anderson, told Confidential prior to cancelling a swathe of scheduled interviews.
The move from the Myer ambassador comes following the release of damning footage that hears Trump bragging about sexually assaulting women.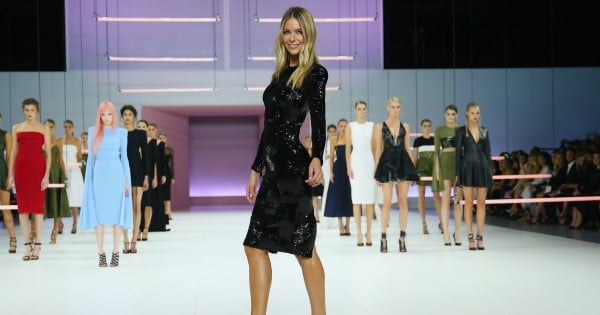 Hawkins on the runway. Source: Getty. 
"I just start kissing them, I don't even wait. When you're a star they let you do it. You can do anything. Grab them by the pussy. You can do anything," the father-of-five can be heard telling Billy Bush.
Following the tape, a number of former Miss Universe and Miss Teen America have come forward with allegations against Trump, saying he acted inappropriately and sexually harassed them while he was the pageant owner.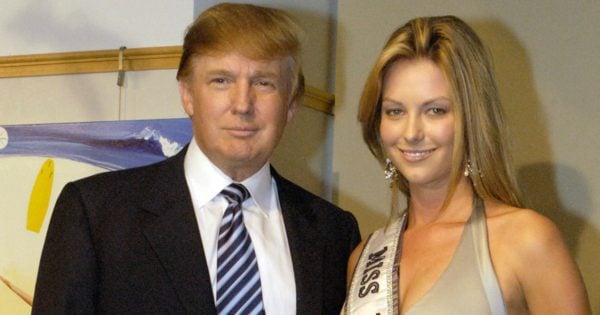 Hawkins with Trump following her 2004 Miss Universe win. Source: Getty.