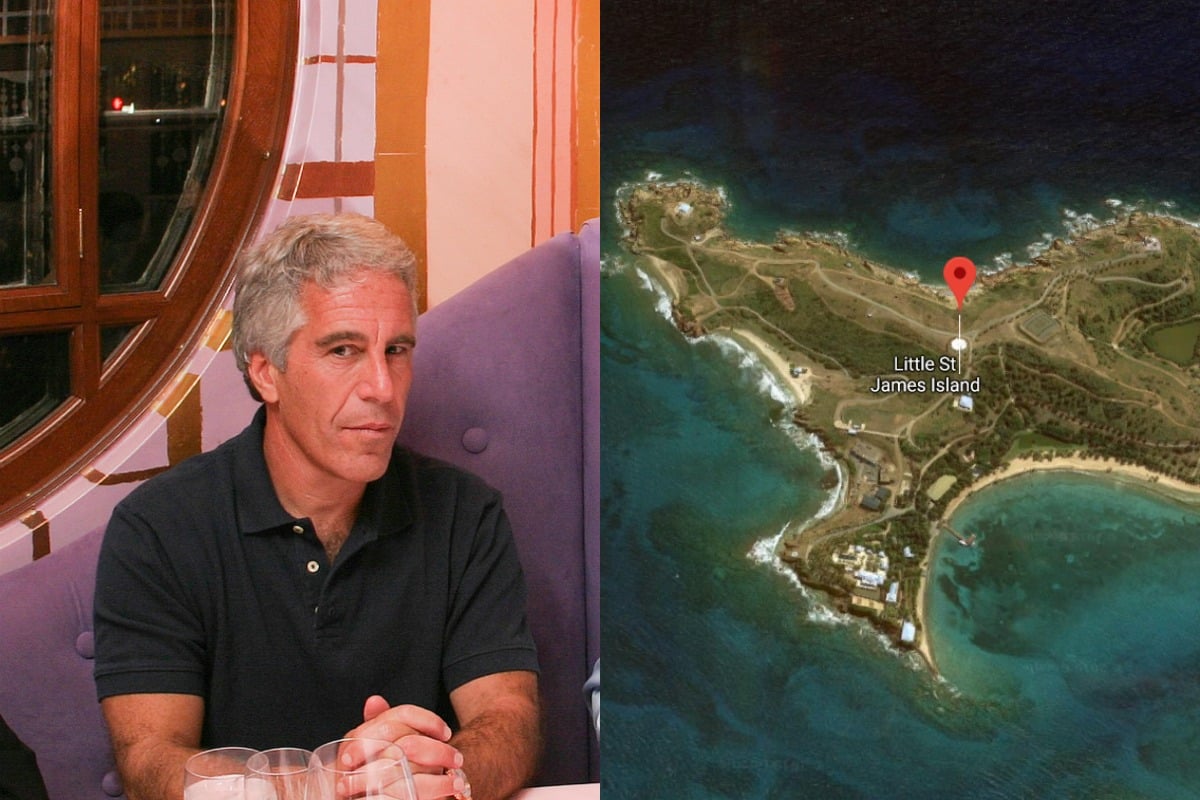 –With AAP.
1. A temple and a secret underground bunker: Inside Jeffrey Epstein's private 'Paedophile Island'.
Jeffrey Epstein's private Caribbean island, known by locals as "Paedophile Island", is the centre of a sex trafficking investigation against the US multimillionaire, with claims underage girls were used as sex slaves and repeatedly abused.
Epstein purchased Little Saint James in the US Virgin Islands in 1998, making it one of his main residences.
Neighbouring islander Kevin Goodrich, who operates boat charters from nearby St Thomas, told The Sun: "Everybody called it 'Paedophile Island' … It's our dark corner".
On the southwest edge of the island, Epstein built a square blue and white building with a gold dome, resembling a religious temple sometime after 2009. This building which is secluded, nestled away from the other structures on the island, was known to workers on the island as a music room but it is speculated this is where much of the alleged abuse took place.
But seriously, what's up with this weird temple thing on Jeffrey Epstein's private island? pic.twitter.com/njxfg2HahN

— jon gabriel (@exjon) July 9, 2019
Chicago-based contractor and engineer James Both told Business Insider the wooden door on the building raised some questions.
"It's styled like what you might see on a castle, with what appears to be a reinforcing lock bar across the face," he said. "What makes it peculiar is that if you wanted to keep people out, the bar would be placed inside the building, [but the] locking bar appears to be placed on the outside… as if it were intended to lock people in."
The 'temple' is surrounded with palm trees and a labyrinth terrace. Downhill is a smaller structure, which has led many to believe it is another entrance or exit, suggesting there could also be a hidden underground structure.