Jeanne Nutter was out walking her golden retriever near her home in the tiny town of Gordon, Wisconsin, when a girl approached her.
She was thin, her hair matted. And despite the below-freezing temperature, she was dressed in a light jumper and pants. No gloves, no coat. The shoes on her feet appeared to be several sizes too large; mens', perhaps.
"I'm lost, and I don't know where I am, and I need help," the girl told Jeanne, according to CNN.
"When she got near me and I could see who she was, she told me, 'I'm Jayme.'"
Jayme Closs. A 13-year-old girl missing since October 13 from a town more than 100km away.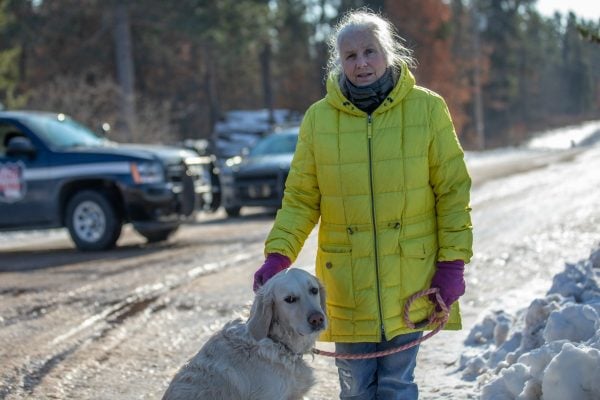 The case had attracted international media attention, after the bloodied bodies of her parents, Jim and Denise, had been discovered inside their Barron home with fatal shotgun wounds. Jayme was gone, and according to police, there was no evidence at the scene that she had been injured.
For 88 days police scoured the area in search of the teenager, appealing to the public for information. A tree-lighting ceremony was held by schoolmates over Christmas, the branches baring a sign: HOPE.
Then on Thursday, she emerged, pleading for help from a total stranger. Jeanne Nutter escorted her to a nearby house and pounded on the door. "This is Jayme Closs!" she told the occupants, according to local news station, CBS WEAU13. "Call 911!"
Within minutes of her recovery, officers swooped on a suspect, courtesy of details about his vehicle provided by Jayme. His name: Jake Thomas Patterson. Authorities believe the 21-year-old killed the teen's parents in order to abduct her, and will allege he held the schoolgirl captive for 88 days in a remote cabin near where she was found.