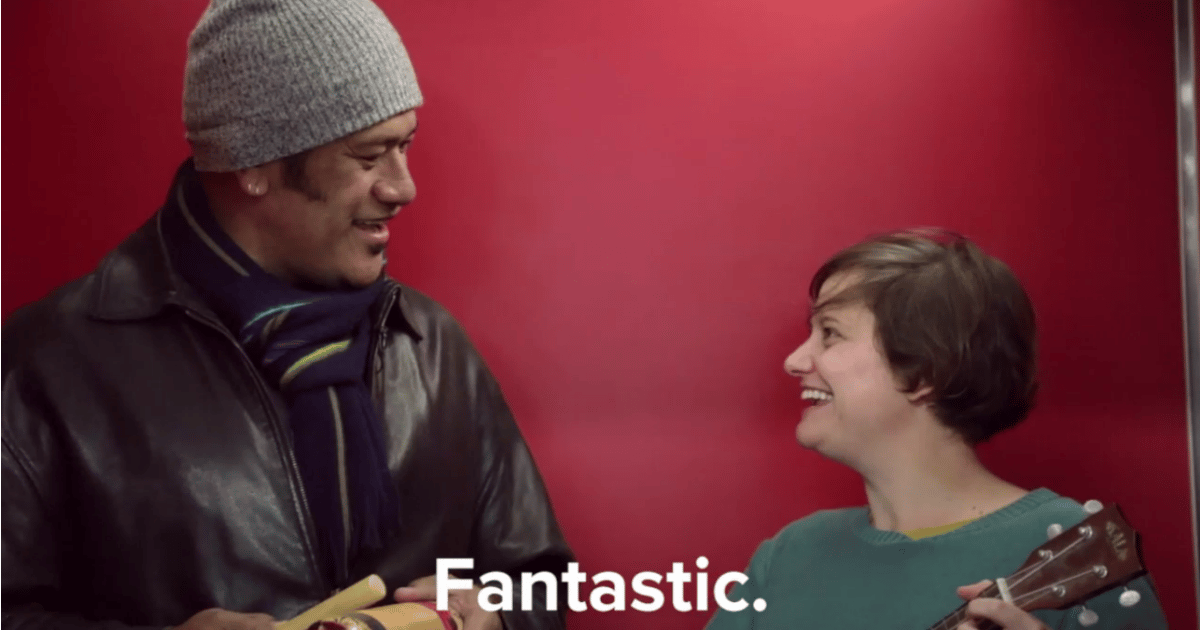 Jay Laga'Aia is a man of many talents. A kids' entertainer, a play school presenter, actor and an Aria winner, he also recently proved to us he'd be a good friend to have should you ever get stuck in the jungle.
But how would he cope in a lift with an eager fan armed with a whole orchestra of instruments?
Expertly, it turns out.
Here's what happened when we put Laga'Aia, serial lift lurker Clare Gerber and a ukelele in one place.
The result, as you can see, is magic – and so catchy, you're guaranteed to be singing it to yourself all day long.
Thank you - just by clicking on this and other content on Mamamia, you are helping to fund education for some of the world's most disadvantaged girls.
Together with our commercial clients and charity partner Room to Read, Mamamia's goal is to be funding 1,000 girls in school each and every day, by June 2020.
Learn more here about our ongoing mission to make the world a better place for women and girls.