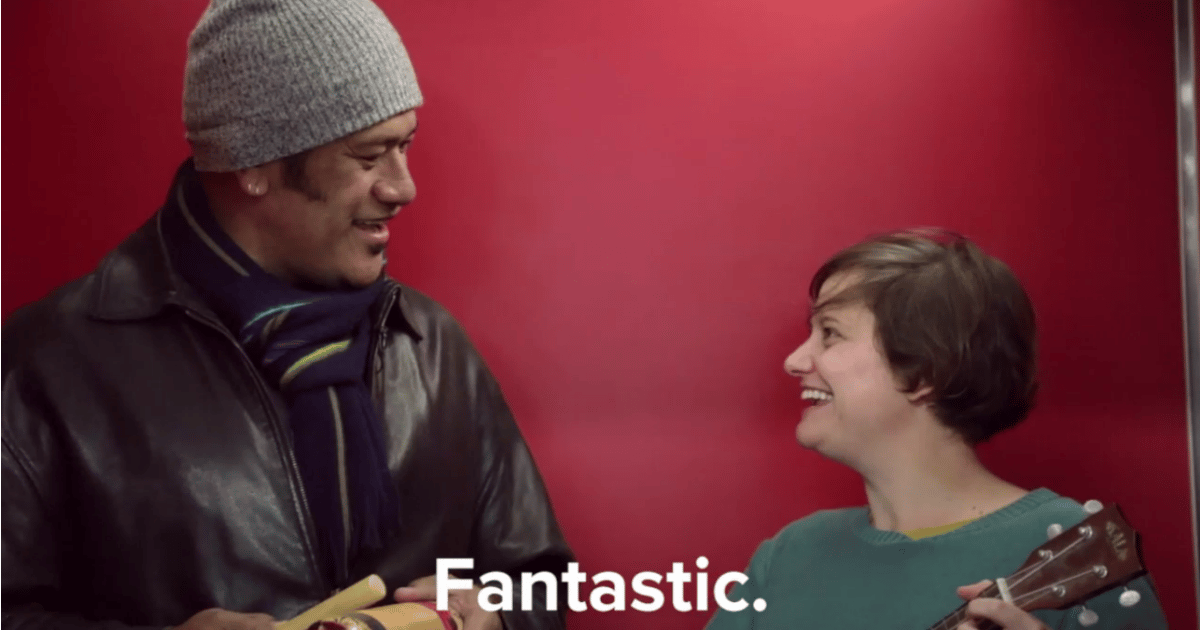 Jay Laga'Aia is a man of many talents. A kids' entertainer, a play school presenter, actor and an Aria winner, he also recently proved to us he'd be a good friend to have should you ever get stuck in the jungle.
But how would he cope in a lift with an eager fan armed with a whole orchestra of instruments?
Expertly, it turns out.
Here's what happened when we put Laga'Aia, serial lift lurker Clare Gerber and a ukelele in one place.
The result, as you can see, is magic – and so catchy, you're guaranteed to be singing it to yourself all day long.