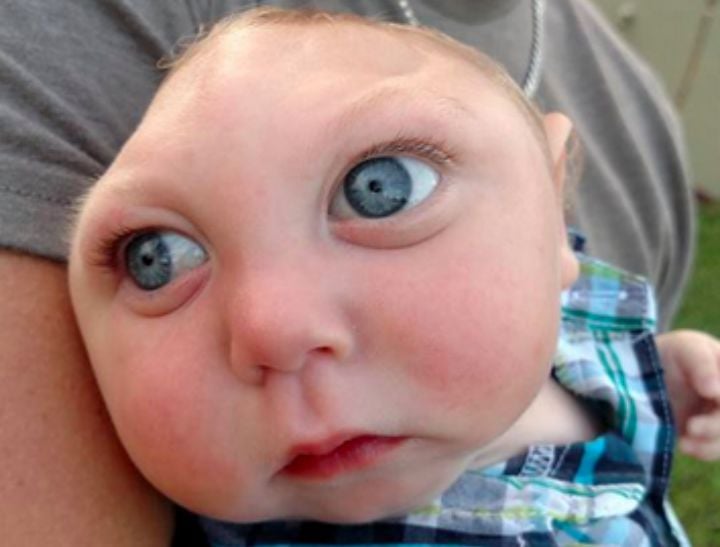 The story of little Jaxon Strong, the Florida boy who was born without more than half of his skull, has travelled around the world. His parents Brittany and Brandon wanted to thank everyone for their messages of support. So they recorded a short video.
Here is the remarkable Facebook video in which the one-year-old says "HELLO" and "Thank you." (Post continues after the video)
Mamamia previously wrote:
When Brittany Buell was 17 weeks pregnant, she was advised to terminate her pregnancy.
A routine scan revealed that her son-to-be, Jaxon, suffered from a rare and extreme brain malformation called Microhydranencephaly.
Jaxon's chances of surviving birth, Brittany and her partner Brandon were told, were close to zero.
"After our second ultrasound at 17 weeks, when we found out he was a boy, we knew something was up when the ultrasound technician went towards his head and went very quiet," Brandon told The Daily Mail. 
"Brittany got the call the next day from the doctors saying there was a concern with the MRI results. She was in tears and told me there was an issue with the baby. Of course, I lost it at work so they sent me home and the rest of the day was a blur truly."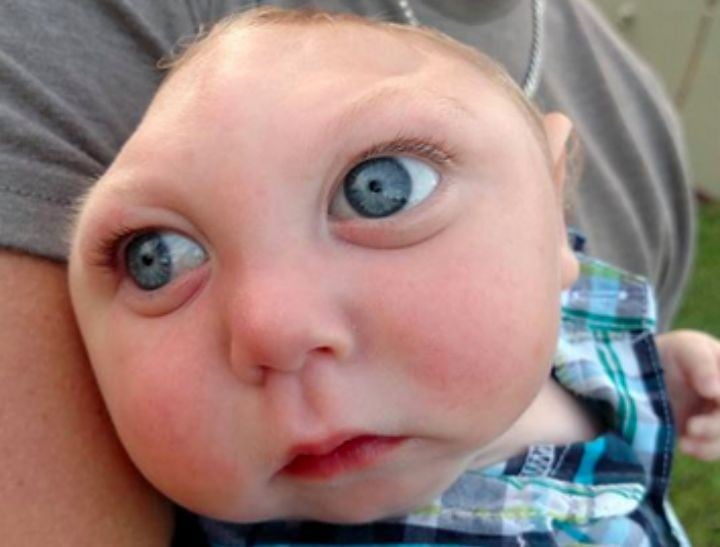 The couple were given the option to terminate the pregnancy at 23 weeks, but devout Christians Brittany and Brandon chose to proceed.
"Who are we to decide? We were given a child, we are given a chance and we have to be his voice," Brandon said.
Against all odds, Jaxon survived: born by C-section on August 27, 2014, weighing in at four pounds, and missing a significant chunk of his skull and brain.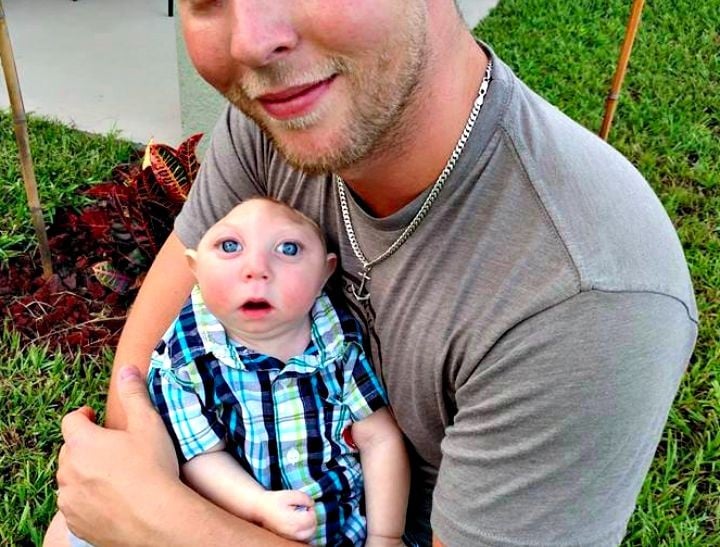 As doctors struggled to understand his condition, Jaxon's parents despaired.
"It was very emotional," father Brandon told the Daily Mail.
"I remember holding him on day two and listening to the doctors say my son would probably never walk, never talk, never know when he's hungry, or never hear or see. They really did not expect him to make it."
But Jaxon — or "Jax Strong", as he has been nicknamed on social media — is a child who defies expectations.
He recently celebrated his first birthday, a milestone foreign to most children born with Microhydranencephaly.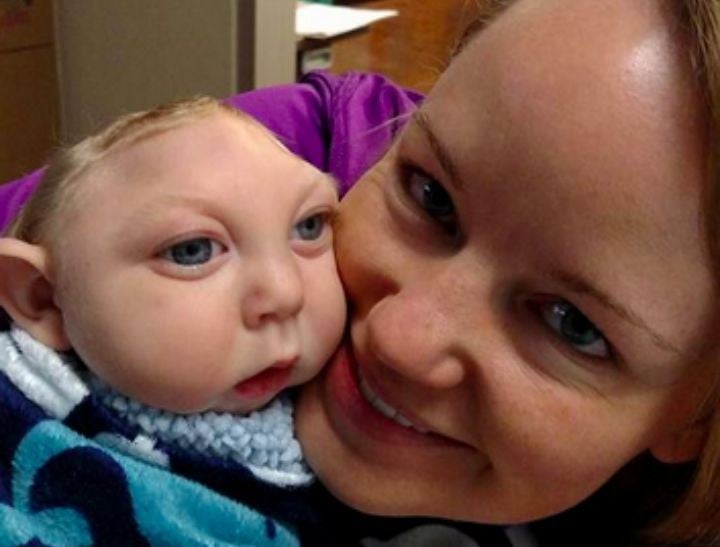 In a recent post on his Facebook page, Brandon charted some of Jaxon's incredible achievements in his first 13 months of life. Most significantly, Jaxon has begun to speak, referring to his mother as "Mama" and his father as "Ah Ah" or "Addy".
In other ways, Jaxon is just like a normal child: "He cries when he's hungry, he hurts from gas pains, he throws ups, he cries, he poops, he sleeps, he repeats," Brandon wrote.
But Jaxon isn't out of the woods yet, and probably never will be. His condition must be constantly monitored, and both Brittany and Brandon are well aware that their days with Jaxon are numbered.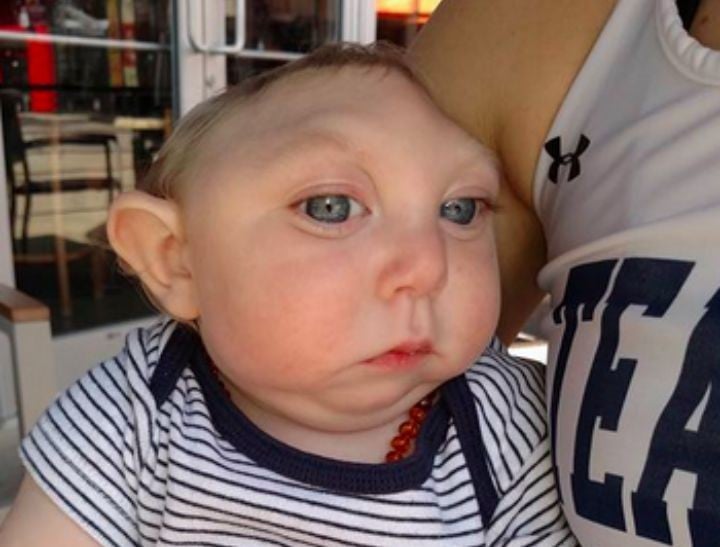 "It is always in the back of my mind," Brittany told the Daily Mail.
"I'm very aware that today maybe his last day. I'm aware tomorrow he may not be here."
"I try to stay positive 99 per cent of the time but there is that 1 per cent because I know the reality of the situation — that we're probably going to outlive him."
To date, Brandon and Brittany have raised nearly US$55,000 on a GoFundMe page set up by Brandon's work colleagues to support Jaxon and his parents. For a family living on a single income, the support has meant the difference between Brittany being forced to work, and being able to stay at home and support Jaxon in a one-on-one environment.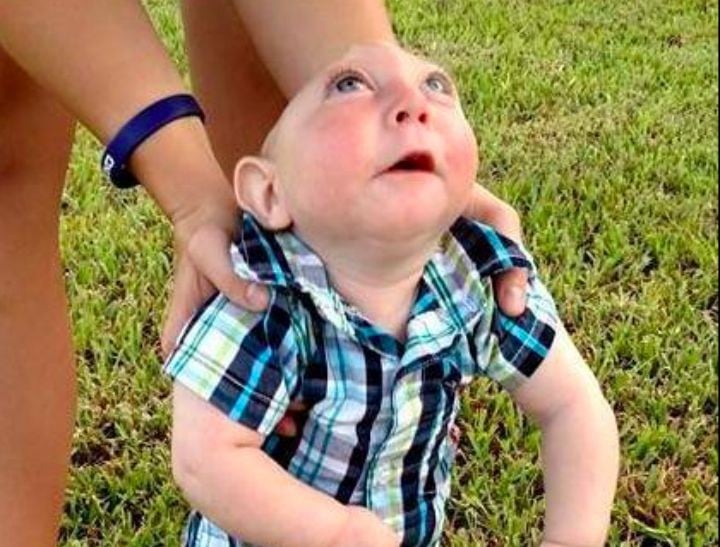 "'It's all been so overwhelming in a positive way because we can't go anywhere without someone stopping us, and saying, 'hey, what's your story?' or they would have seen his picture and say, 'hey, look it's Jax Strong!' – his nickname!" Brittany said.
"It's truly incredible the amount of people he has had an impact on."
If you'd like to donate to Jaxon's GoFundMe page, you can do so here.
For more picture of Jaxon's miracle first year, click through the gallery below.