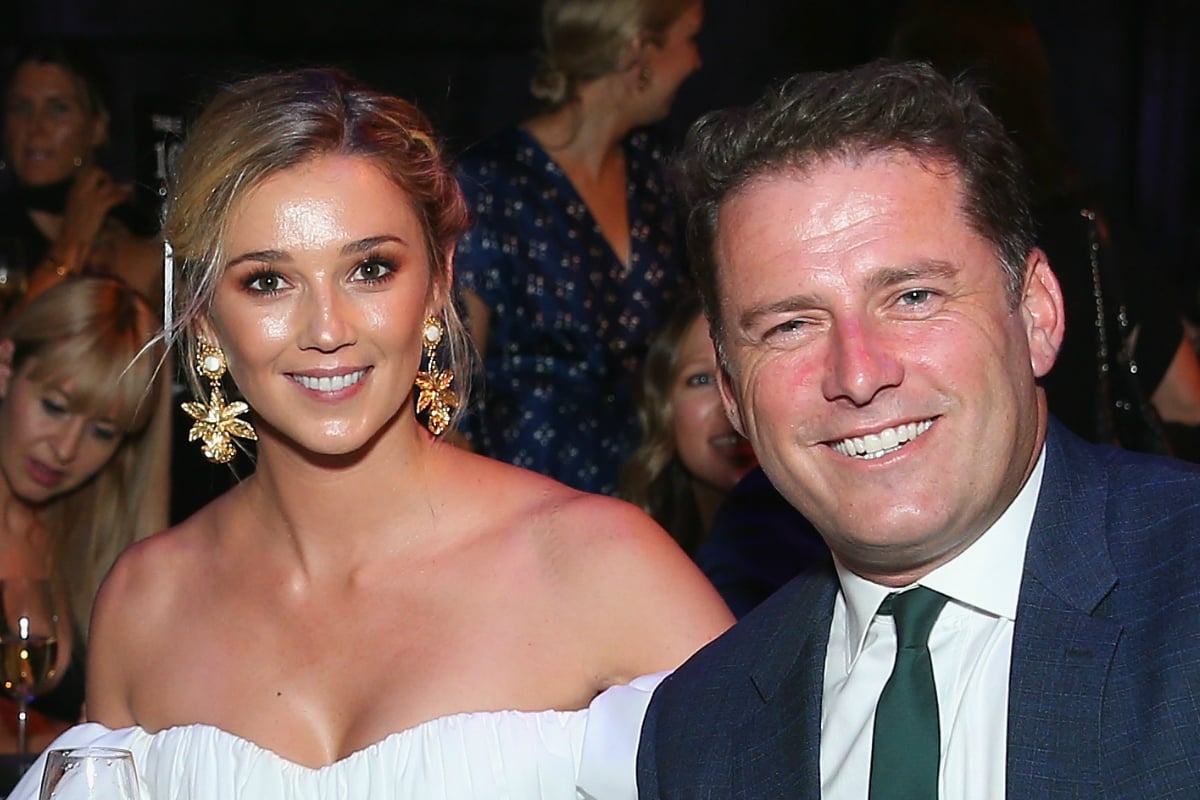 Wedding hashtags are possibly one of the best things to come out of social media.
Rather than having to beg your guests to email or AirDrop their photos to you from your wedding – or worse, ask for them for a USB – brides and grooms can now search their wedding hashtag on Instagram and voila, there they all are.
Wedding hashtags also make Instagram stalking celebrity weddings super easy. It's quite considerate, really.
As we speak, Karl Stefanovic and Jamine Yarbrough are celebrating the beginning of their three-day wedding extravaganza in San Jòse del Cabo, Mexico.
Not much has surfaced on social media yet from the wedding taking place at the One&Only Palmilla Resort where the couple have reportedly booked two villas costing approximately $11,600 and $15,000 per night.
But the very few images we have seen include the wedding hashtag #letsgetfizzykarl.