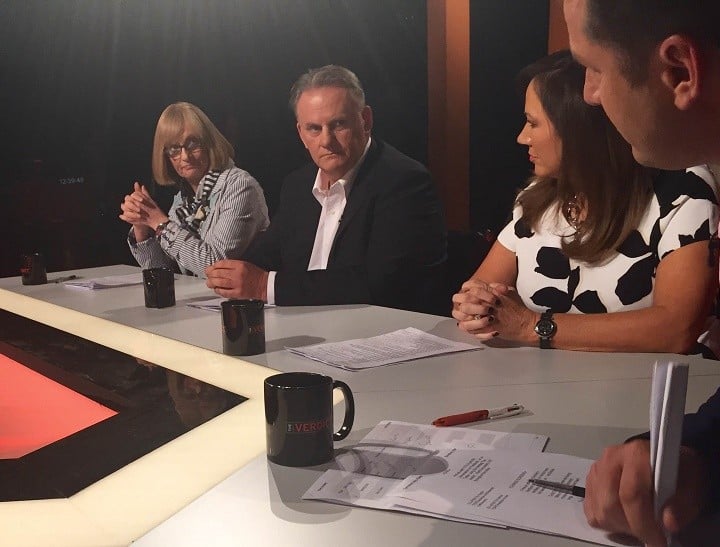 Get ready for fireworks.
Tonight at 8.30pm Channel Nine will air The Verdict. It's a new political talk show hosted by Today's Karl Stefanovic that will feature a range of guests debating current affairs. It's being described as The Project meets Q&A – and it's fiery.
Mamamia Women's Network editor-in-chief Jamila Rizvi is a panelist alongside former federal Labor leader Mark Latham, Senator Jacqui Lambie, former footballer Campbell Brown, counter-terrorism expert Dr Anne Aly, Sydney institute deputy director Anne Henderson and criminal psychologist Sandy Rea.
They filmed the first episode today and it was as heated as you'd expect.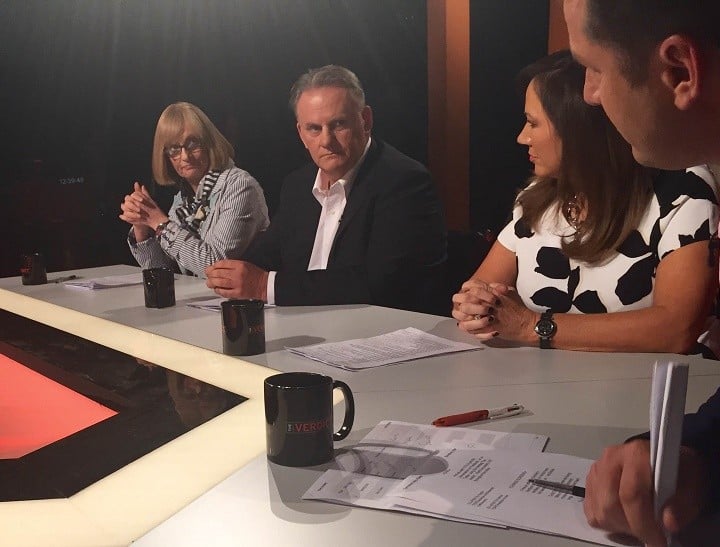 I asked Jamila a few questions about the first filming and why she decided to do the show.
First, things first. How did you feel about appearing on a television show with Mark Latham?
"I really went back and forward a few times about going on a show with Mark Latham. The reason I did is because I have previously criticised the AFR and other media outlets that have given him a platform to air views that cross the line from being a positive contribution to public debate to being downright offensive.

But, he's being given a voice and a media platform and whether I like it or not, I want strong woman out there arguing against his views.

I realised that taking a private stand in my own living room wouldn't achieve anything. I decided by going on and getting in the arena, taking the argument up to him and pointing out where I think his views are inappropriate (to the point of cruelty), was worth doing."