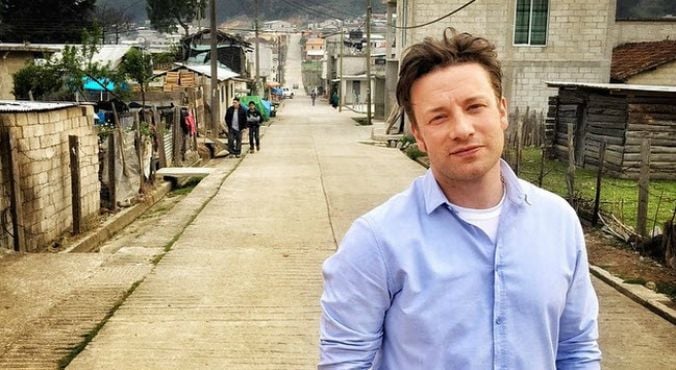 Image via Youtube (@JamieOliverFoodTube).
He's already revolutionised school meals, so now Jamie Oliver has set his sights on your pantry.
For his TV series Jamie's Super Foods, inspired by his latest cookbook Everyday Super Foods, the 40-year-old chef has come up with a list of 14 'hero' ingredients he says could help us live to 100 years old.
The refreshing thing about the foods that made the cut? There's not an ingredient in the mix that's "activated" or hard to pronounce. And you should be able to purchase them all from your local supermarket. Easy.
"It's not about goji berries and green drinks. It's about cooking smart with simple foods," Oliver said. Amen.
For the series, Oliver travelled to several places known for their healthy diets, such as Costa Rica, Okinawa in Japan and the Greek island of Ikaria, to draw inspiration for his 'hero' ingredients. While we're not sure the "live till you're 100" claim is totally fool-proof, we're more than happy to add these to our shopping list (if they're not on there already).
"They're all using humble ingredients to make some of the simplest and tastiest dishes I've ever tasted," he said.
1.  Eggs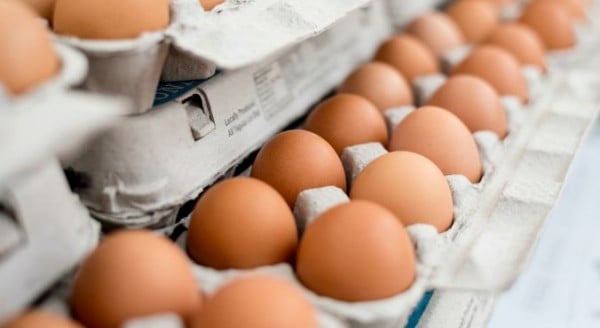 Eggs are a great source of meatless protein, Vitamin D, which the body needs for absorbing calcium, iodine, that helps your metabolism function properly, and Vitamin B12, for a healthy nervous system.
2. Goat's milk
Yes, that means goat's cheese too. Dairy is an essential element of our diets. Goat's milk is packed with protein and Vitamin D and has smaller fat globules than other milks making it easier to digest.
3. Fish
Fish is a great source of protein that can help muscles grow and repair, is low in fat and packed full of vitamins, minerals and Omega 3.