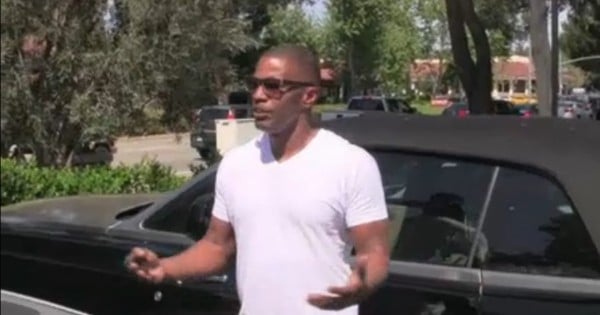 The rumours that Katie Holmes and Jamie Foxx are dating have been circling for almost three very long years. Now the "are they or aren't they together" relationship been confirmed.
Hold onto your hats, we're one step closer to Hoxx becoming a reality.
The details have been spilled by former Real Housewives of Atlanta star, Claudia Jordan, who talked about their relationship status on a podcast according to E! News.
Jordan said she classified Foxx as a good friend before speaking about their relationship.
"[He's a] good friend of mine. Never [hooked up with him]."
Jordan went on to comment on his relationship with Holmes saying they were "very happy".
"He is very happy with her. I like that he seems very happy," she said.
Foxx last commented on the dating rumours in March this year after a paparazzo caught him entering his car.
"Oh come on, you guys have been trying to get that to stick for three years," he said.
Watch as twenty-somethings reveal their two cents about the key to a good relationship. Post continues after video.
It was reported that when Foxx was asked to clarify their relationship further, he said the two were "just friends" that were working on an upcoming project.