1. Calling all TV fans: You'll definitely recognise James Stewart's new girlfriend.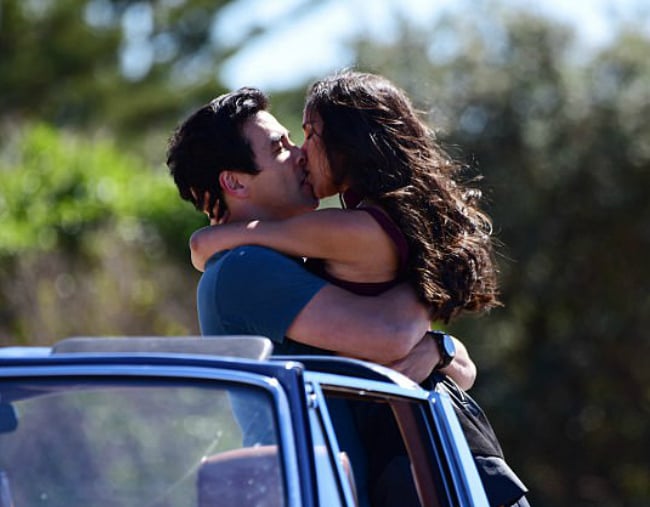 Remember this guy, James Stewart? The friendly neighbourhood handy man on Packed to the Rafters turned Jessica Marais' husband turned now ex-husband?
Nah? Okay well, this guy called James Stewart has a new girlfriend.
The Home and Away actor has been spotted out and about HOLDING HANDS and CANOODLING in real-life with none other than his on-screen love interest, Sarah Roberts.
The pair, who play Justin Morgan and Willow Harris in Summer Bay land, are currently 'involved' on the show. Obviously one thing led to another, life imitating art etc. etc.
Neither have actually confirmed their relationship, but... details.
Good luck to 'em.
2. Jessica Biel let her grey roots shine at the Golden Globes and we're BLOODY HERE FOR IT.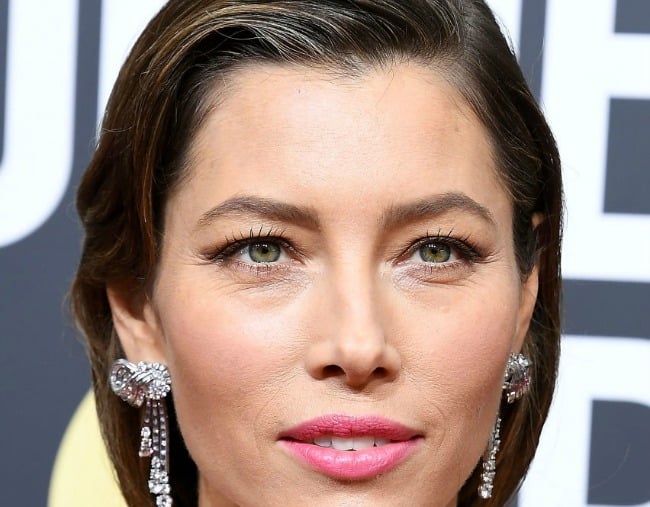 In case you were living under a rock, solidarity was the word of the night for the Golden Globes awards ceremony this year, with men and women alike choosing to wear black in support of equality and women's rights.
Amidst this sea of black, Jessica Biel, the lead actress in the thrilling new series, The Sinner, wore her hair in a neat little bun - nothing major, right?
Wrong. Our girl Biel totally embraced her greying roots, with a few strands sitting casually along her forehead. Like hair will do.  Because there's no female equivalent for the term 'silver fox,' we are reclaiming it. Jessica Biel is a silver foxy lady.
Perhaps Biel never really intended to make a statement with her natural hair, but hey, we sure do feel empowered.
3. G'day, here are the new faces of Weekend Today.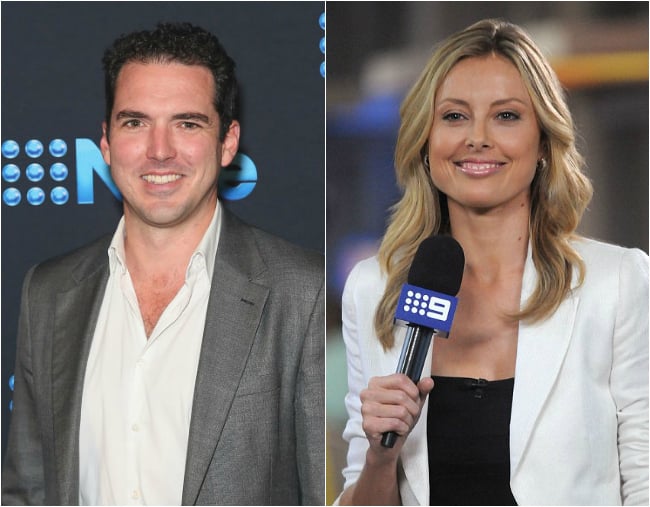 You'll soon be sharing your brekky with two new faces if you're a regular viewer of Weekend Today.
Following the announcement of Georgie Gardner as Lisa Wilkinson's replacement after her surprise departure from The Today Show, the weekend line up has also had a shake up.
And Channel Nine are keeping it within the family, with Karl Stefanovic's younger brother Peter to host the weekend program alongside fellow 60 Minutes reporter Allison Langdon.
The pair replace Tom Steinfort and Deborah Knight. Steinfort will join 60 Minutes in a full-time role while Knight, as previously announced, will host the Sydney 6pm news bulletin on Friday and Saturdays. She'll also be a fill-in for regular weekday host Peter Overton.
The new hosts start on January 20, the weekend before Georgie and Karl make their debut. Phew, now we are all tuckerd out.
4. Oh my goop, Gwyneth Paltrow is engaged.

Gwyneth Paltrow has finally announced her engagement to writer, Brad Falchuk.
The couple met on the set of Glee, the show that Paltrow guest-starred on, and that Falchuk co-created. They announced the happy news via Instagram, which featured the two of them on the cover of Paltrow's lifestyle company, Goop's second-ever print issue. Because where else.
Titled "Sex and Love", you can be sure that it'll be filled with a whole lot of steamy goodness, and hopefully a little insight into Paltrow's new relationship.
And if you're wondering where ex, Chris Martin fits in - well, it seems he's getting on rather swell with Paltrow's new fiance.
Because they're the epitome of the 'conscious' family, it would seem they all do brunch together.
If this means we all have to start having brunch with our ex's, or our ex's new partners, we're done.
5. Lena Dunham thought her boyfriend was about to propose. Instead, they broke up.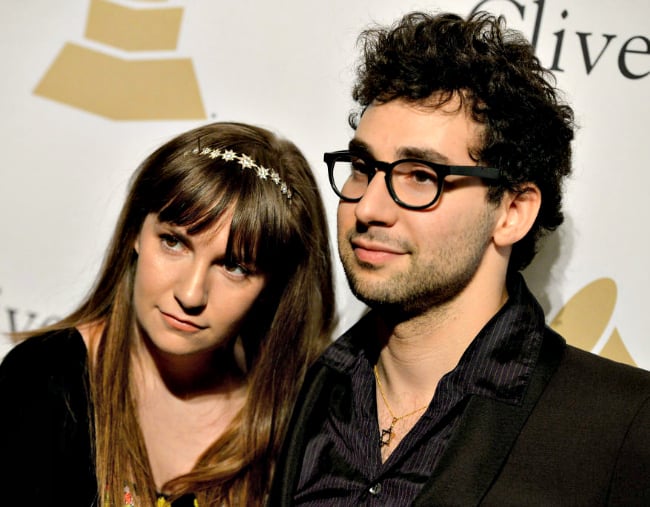 They were a match made in millennial heaven. But now, Lena Dunham and Jack Antonoff have reportedly ended their five year relationship.
The Girls creator and actress may have predicted the end of her relationship last November when she tweeted about that time she thought she was being proposed to, but wasn't at all.
You'll find all the details about the failed proposal on our earlier story about Lena Dunham and Jack Antonoff.