1. Calling all TV fans: You'll definitely recognise James Stewart's new girlfriend.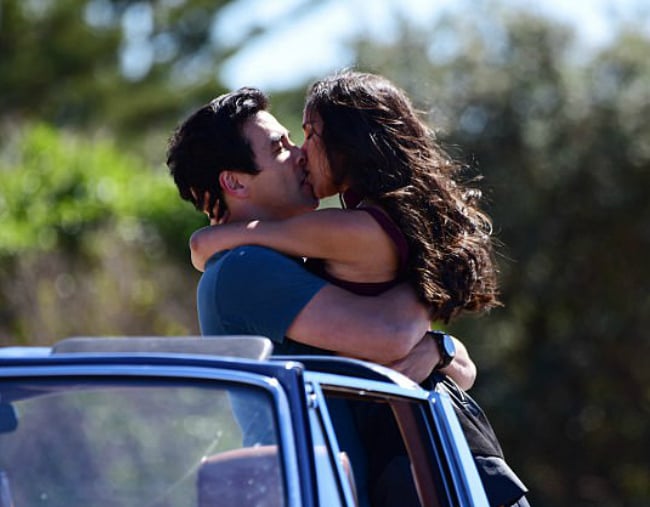 Remember this guy, James Stewart? The friendly neighbourhood handy man on Packed to the Rafters turned Jessica Marais' husband turned now ex-husband?
Nah? Okay well, this guy called James Stewart has a new girlfriend.
The Home and Away actor has been spotted out and about HOLDING HANDS and CANOODLING in real-life with none other than his on-screen love interest, Sarah Roberts.
The pair, who play Justin Morgan and Willow Harris in Summer Bay land, are currently 'involved' on the show. Obviously one thing led to another, life imitating art etc. etc.
Neither have actually confirmed their relationship, but... details.
Good luck to 'em.
2. Jessica Biel let her grey roots shine at the Golden Globes and we're BLOODY HERE FOR IT.