Just after 3.30pm on Friday, 12 February 1993, the hand of two-year-old James Bulger slipped from his mother's.
The pair were in a butchery at the New Strand shopping centre in Bootle in the UK. James' mum, Denise Fergus, had let go of her son's hand only to pay the butcher for two pork chops.
She grabbed the package and looked down to find James – her "beautiful" James who was "real and fizzing with life" – had disappeared. "Getting my purse out to buy two pork chops for tea was the last thing I did before my world imploded forever," she wrote in a book extract published in the The Mail on Sunday.
It's a crime that's evoked horror and disbelief in people – especially parents – in the 25 years since that moment when James left the safety of his mother's side and was led from the shopping centre clutching the hands of his two 10-year-old murderers.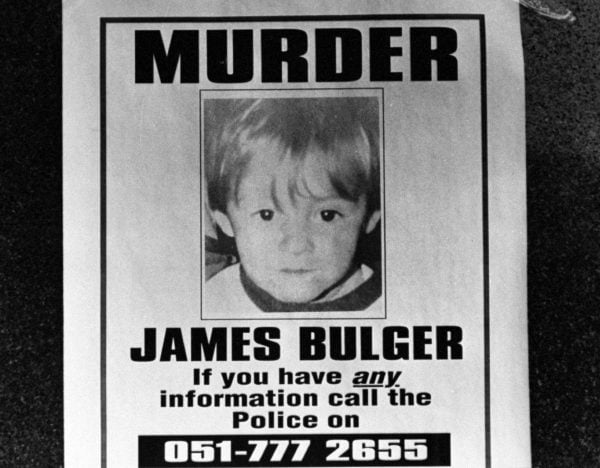 In her new book, I Let Him Go, Denise said she felt relief, initially, when she was shown that now-famous CCTV footage of the two boys leading her son out of the shopping mall. She thought the three of them must be playing house somewhere. No one could imagine 10-year-olds to be capable of such evil.
"Immediately everyone went from fearing the worst to discussing the fact that they could be mucking around with him in a garage, feeding him Mars Bars and treating him like a kid brother," she wrote on Saturday.