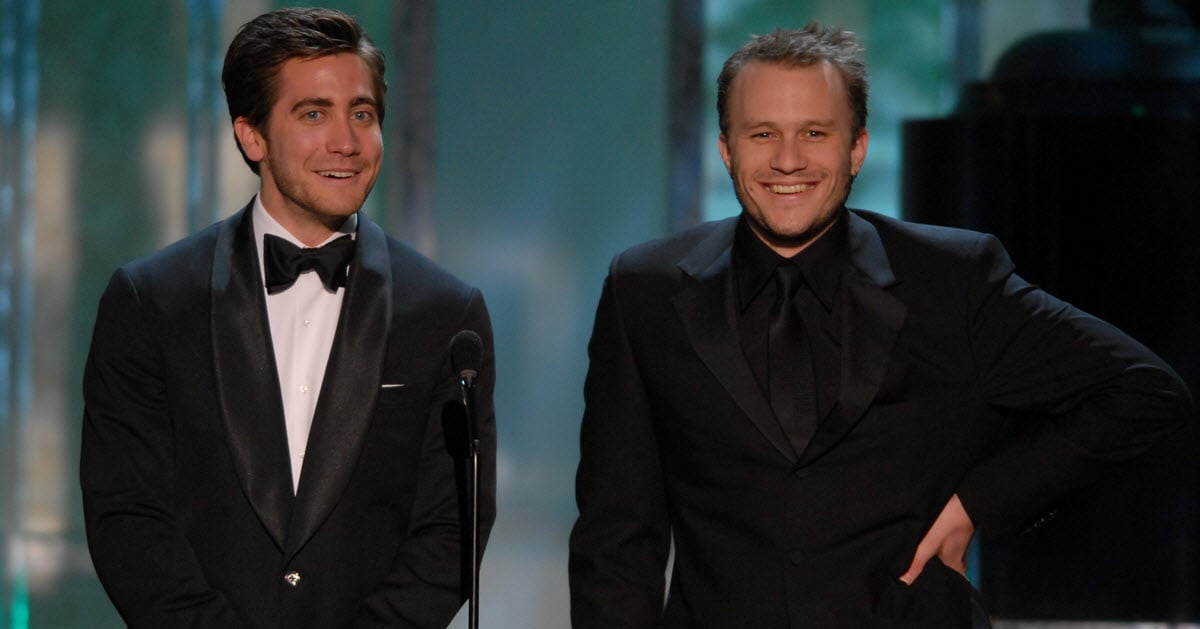 Some extremely close relationships were forged during the emotionally draining film-shoot of Brokeback Mountain in 2005.
Jake Gyllenhaal was profoundly affected when just a few years later, Ledger died at 28.
Gyllenhaal, 35, has been acting since he was 10 years old, and was inured to the artifice and fake friendships of Hollywood, but the Brokeback Mountain shoot changed him.
"None of the attention or synthesized love that comes from the success of a film really matters at all," he told People.
"What matters is the relationships you make when you make a film, and the people you learn from when you're preparing for a film. That changed a lot for me."
The shoot also brought together Ledger and Michelle Williams, who married and had a daughter, Matilda, and Gyllenhaal became close friends with Anne Hathaway, too.