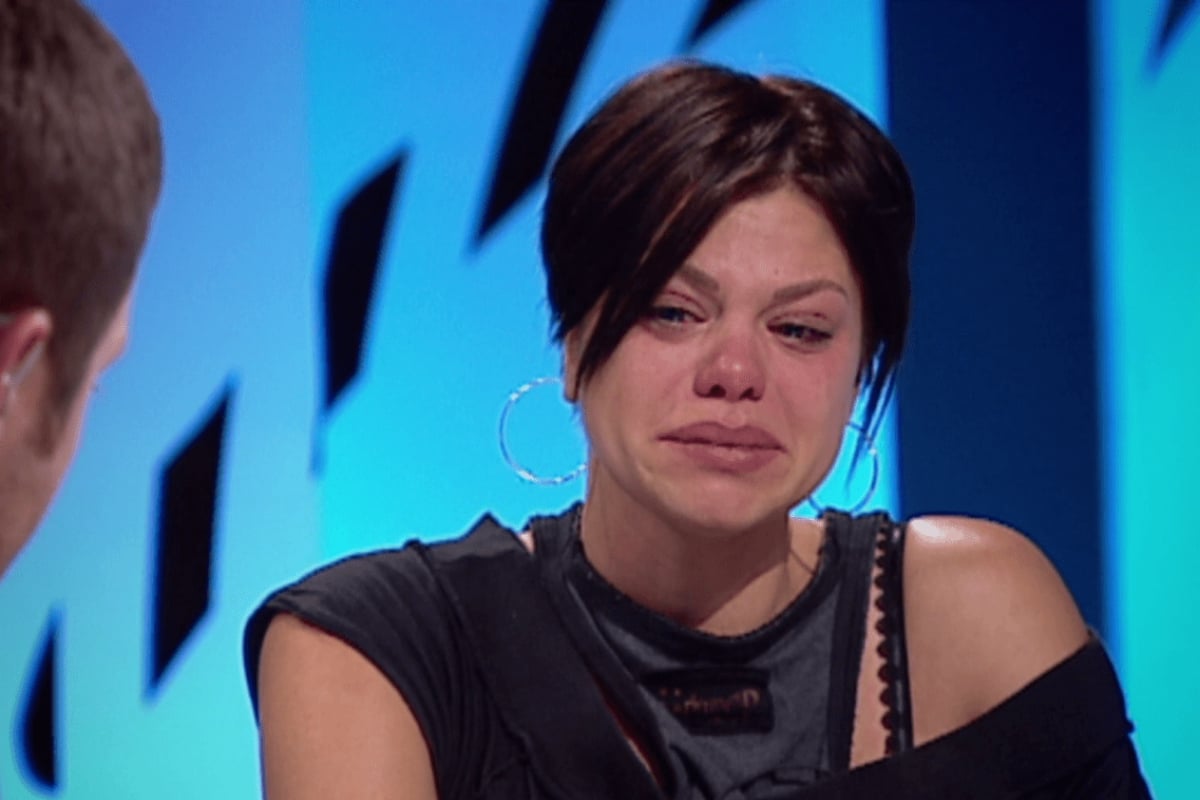 When Jade Goody walked into the UK's Big Brother house in 2002, reality TV was still very new and no one had seen anyone like her before. The 20-year-old London dental nurse never stopped talking, even though she didn't know what she was talking about.
"Rio de Janeiro, ain't that a person?" she would ask. "Do they speak Portuganese in Portugal? I thought Portugal was in Spain."
She threatened to "deck" one housemate, Adele, for pointing out her wart. She rolled around under the sheets with another housemate, PJ, who then rejected her. During a drinking game, she stripped off and flashed her "kebab".
The media attacked her relentlessly, labelling her "Miss Piggy", "public enemy number 1" and "the most hated woman in Britain". When she was evicted from the house, after finishing in fourth spot, she walked out to chants of "burn the pig".
Watch the trailer for 'Jade: The Reality Star Who Changed Britain'. Post continues after video.
It might have been enough to crush some people, but not Goody. The media quickly decided they loved her, after all. It was the beginning of Goody's lucrative but tragically short-lived career as the UK's first genuine reality TV star.
Goody, who died 10 years ago this year, is the subject of a new documentary series, Jade: The Reality Star Who Changed Britain.
Aged just 20 when she entered the Big Brother house, Goody had already lived through tough times. She was raised on a council estate by her mother, Jackiey Budden, who lost the use of an arm and an eye in a motorbike accident. Her father, Andrew Goody, was a Jamaican-English drug addict and criminal who left the family when Goody was two and later died from a heroin overdose. When she entered the Big Brother house, Goody had just been evicted from a council flat and was facing jail over an unpaid bill.
Goody embraced fame and all the money that came with it. Over the next few years, she was everywhere. She had a string of her own reality shows, including Jade's Salon, Just Jade and Jade's P.A.. She won Celebrity Stars In Their Eyes. She attempted the London marathon, but didn't finish, later claiming, "I didn't know how far 26 miles is, really."