I am a senator of Australia and I have a 21-year-old son who has a problem with ice.
It was the speech that forced Australia to stare its ice addiction problem in the face. Independent senator in Tasmania Jacqui Lambie addressed parliament in August 2015, pushing for legislation that would grant parents permission to force their drug-addicted children into rehabilitation.
In an unexpected show of emotion, she told parliament her 21-year-old son Dylan Milverton was addicted to methamphetamine. "I'm not talking to my son any more, I am talking to a drug," she told the senate.
Lambie had recently asked Milverton to leave her house because he had been stealing money and possessions. He was also due to face court for offences around counterfeit money, drug possession, and driving while his licence was suspended.
Now, she has revealed her son – who has been clean for more than 15 months – is still angry at her for launching his private struggles into the public spotlight.
"It was well worth doing, but Dylan's still a little annoyed about it," the 46-year-old senator told A Current Affair tonight.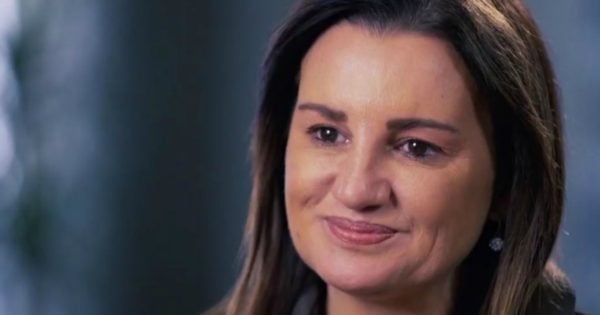 "I keep saying to him, 'But mate, bottom line is you were going to court six weeks after that. You were going to be front page news anyway'."
Lambie said she wasn't sure if she would go ahead with the speech that August day in 2015.
She knew she would address parliament on the issue, she wasn't sure if she would bring her family into it.
"I had a gap in my speech of two lines, where it said 'if you want to go, go now"," she said.