Pointing fingers. Raised voices. And one of the most contentious issues in modern-day society.
Independent senator Jacqui Lambie and Islamic youth leader Yassmin Abdel-Magied entered into a heated debate about Sharia Law on last night's episode of Q&A.
"Anyone who supports Sharia Law in this country should be deported," Lambie said.
And from there it was off.
"So… do you know what Sharia Law is?" Abdel-Magied fired back.
"People talk about Islam without knowing anything about it and they're willing to completely negate my rights as a human being, as a woman, as a person with agency, simply because they have an idea of what my faith is really about," the 25-year-old activist and founder of Youth Without Borders told the Tasmanian senator.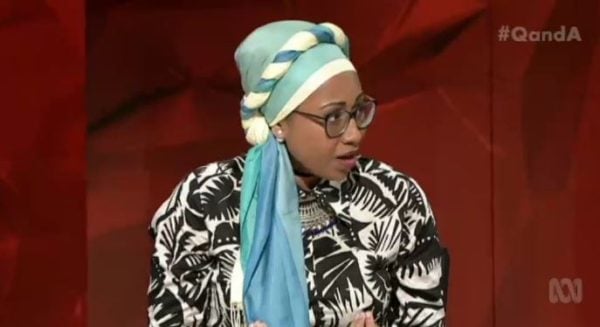 Abdel-Magied pointed out there is a difference between faith and culture. She told Lambie, and viewers, that she was born in Sudan and moved to Brisbane when she was a year and a half. She has lived in Australia her whole life.
"I am Australian, my culture is Australian. And I have travelled the world telling people how much I love Australia," Abdel-Magied said. It was an attempt to placate Lambie, and establish some common ground.