Senator Jacqui Lambie served in the Australian Army for 11 years.
She also raised two kids as a single mum, battled alcoholism and after being medically discharged from the army, attempted suicide by throwing herself in front of a car.
But none of that you hear about.
Because of all the things that make up who Jacqui Lambie is – of all the stories she has to tell – the one we hear about most has to do with her conservative views on gay marriage.
Listen: Mia Freedman digs deep, into the nitty gritty details of Jacqui Lambie's opinions on gay marriage, on No Filter. Post continues after audio…
The picture painted of her by the media is an unattractive one: an obnoxiously loud, basic politician with overly-conservative political views.
It's a depiction that at times can seem completely accurate. "Anyone who supports Sharia law in this country should be deported," Lambie said on Monday night's Q&A on the ABC.
But in an exclusive interview with Mia Freedman on No Filter, the 45-year-old Tasmanian Independent Senator of the Jacqui Lambie Network political party proved not only to be an absolute delight to speak to… but also to be surprisingly forward-thinking politically.
Especially when it comes to her views on gay marriage, which aren't as hardline 'anti' as they seem.
"I've made my views quite clear on that," the Senator told Freedman. "When it comes to the word 'marriage', it should be between a man and a woman."
"I'm Catholic… I do believe in a higher power and I do believe in a God."
Lambie is public and proud with her opposition to gay marriage. She attended a Catholic school and studied the bible. Her two children did the same.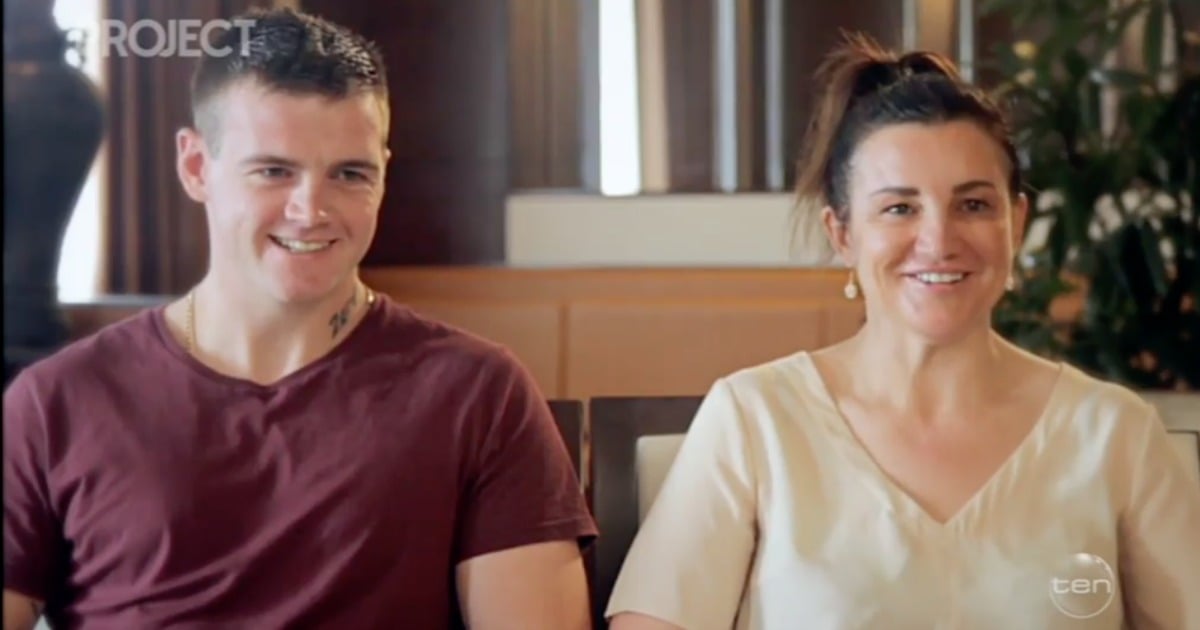 But Freedman was quick to dig deeper.
"But Jacqui... you've done so many things against Catholic teachings," she said. "You're not a traditional Catholic, right?"
"No not traditional... but when you lose your faith and there's nothing else left of you, you go and do things like walk out in front of a car."
"So is it that you think same-sex marriage is against God?" Freedman asked.
"I guess it's my grassroots and my moral upbringing... I guess it's just the word 'marriage' I'm stuck on - where it [the bible] says 'between a man and a woman', and for whatever reason I'm really stuck on that in my head."
Watch: Jacqui Lambie opens up about her son's ice addiction. Post continues after video.
She is, however, quick to acknowledge that despite her passionate objection to gay marriage... that opinion is only her own.
"You know what Mia, that's my own personal view. That's why we should take it to a referendum... let the people of Australia take their vote."
As one of the few Tasmanian representatives in Parliament, Lambie is well aware the scope of her political agenda is far wider than just those with similar views to her own.
She's dedicated to serving the people of Australia.
"If the majority of Tasmanians want same sex marriage, then I am their representative. That's what they'll get."
Read: Jacqui Lambie says heated Q&A debate with Yassmin Abdel-Magied got "out of hand".
There once was a time when Lambie wasn't so sure about life. Following a back injury in an Army training exercise, Lambie was medically discharged.
She began taking prescription pills to manage the pain. As well as being unable to work for ten years, she was refused welfare payments, despite the fact she was injured while serving our country.
In 2009, it all became too much. After "about a bottle of wine", Lambie walked in front of a car outside her home. She lost two of her front teeth and was knocked unconscious ... but she survived.
She has a scar on her forehead which reminds her of the accident everyday.
Lambie attributes God not only with her political success, but sparing her life that day.
"I do know one thing... I have a enough faith now to say: 'It doesn't matter if I go left or right here, I can't change anything. I have to step back and say [to God] 'Come on Mate, give us a hand'."
Only in Australia will you find an Independent, female Senator who leads a political party... and is also on colloquial terms with God.
Listen to Mia Freedman's full No Filter interview with Jacqui Lambie, here.
You can find any book mentioned on any of our podcasts at apple.co/mamamia, where you can also subscribe to all our other shows in one place.