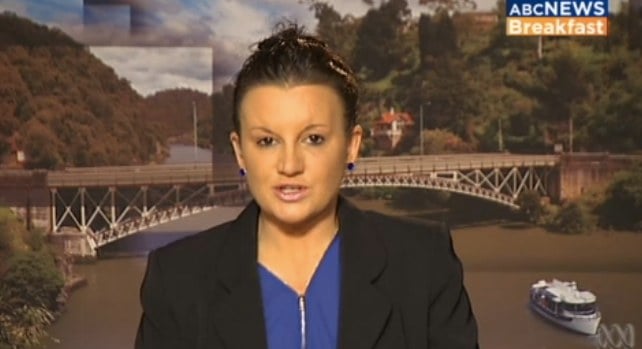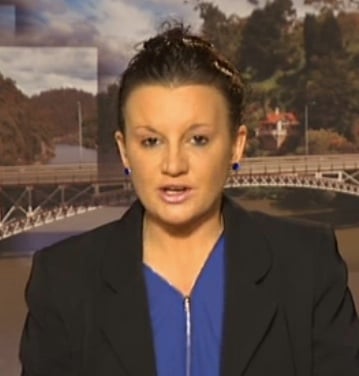 JACQUI LAMBIE STRIKES AGAIN.
She's the fierce, crass, determined gift that just keeps on giving. By now, every time her name pops up or her face appears on your telly, you're probably thinking: What has she done now?
Deep breaths. Here we go. This is why Jacqui Lambie's in the news again.
1. Quickly remind me who this person is and how she became a politician?
Jacqui Lambie is a Palmer United Party senator from Tasmania. PUP is the party megalomaniac Clive Palmer woke up one morning and decided to start because he got bored making a replica of the Titanic. When disillusioned Australians voted for this minor party in the last election, they ended up giving Palmer and Lambie a balance of power in the senate – so they're disproportionately influential because they can threaten and/or tempt other senators with their important vote.
Oh yeah, and you probably first became aware of Lambie's existence when she told a Tasmanian radio station that she wanted a well-hung man with plenty of cash.
2. OK, yeah so she's the one who wears yellow a lot. Why is everyone talking about her today?
J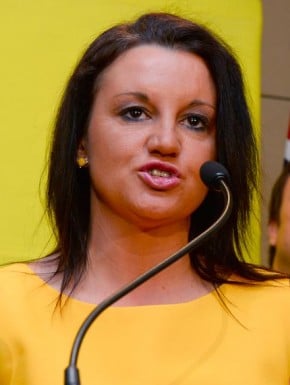 acqui Lambie is a fierce defender of the men and women who fight for this country. She used to be in the army, she's fought with the Department of Veterans Affairs a lot, both as a citizen and a politician. Apart from bumble bees, mushroom farmers and abhorrent racism, veterans' affairs are Jacqui Lambie's Big Passion.