If there's one place you shouldn't have the awkward 'sorry but you're not actually invited to my wedding' conversation with a friend, it's surely on a nationwide radio show.
But that's exactly what radio host Jackie O experienced on Thursday morning when her co-worker and pal Olivia revealed live on air that Jackie had not made the cut for her upcoming Fiji wedding.
"One of the big reasons is if I invite you, I feel I need to throw it out to Kyle and everybody else," Olivia began telling Jackie before delivering the TKO of reasons.
"And also to be completely honest, I don't want the attention to be on you on my wedding day."
Jackie, understandably taken aback by the comment, pointed out that for months, she has been helping her friend with major decisions surrounding the big day, and as such, their friendship goes far beyond the average friendly co-worker relationship.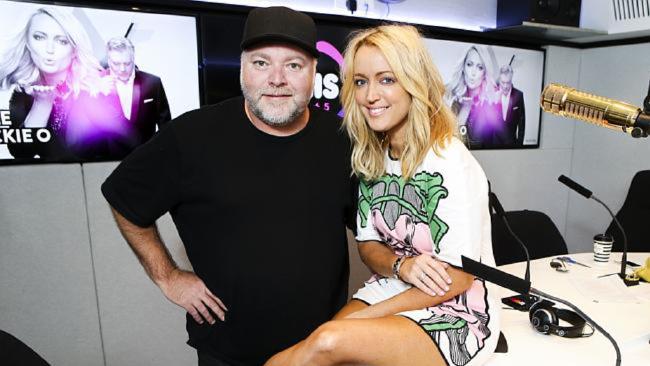 "We socialise and we talk on the phone," Jackie told her radio show co-host Kyle Sandilands.
"And here's the thing — I have been helping Liv pick her dress, pick her ring, pick the location."
Jackie continued, "I would never want to push my way onto someone's wedding invite list, but you said you have got a 100 people going, why am I not in the top 100?" to which Olivia replied, "I've got a lot of close family and friends ... friends are probably about half."
Listen: Wedding vows have undergone a transformation. (Post continues after audio.)