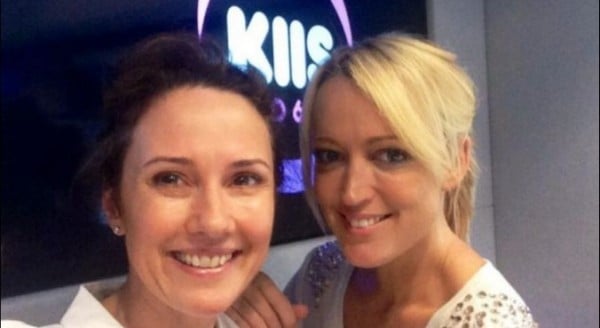 Chris Bath and Jackie O earlier this year. (Image via Twitter.)
This morning on KIIS FM, Kyle Sandilands and Jackie O had Chris Bath, TV news presenter and journalist, as a guest on the show.
Chris and Jackie O engaged in a "verbal fight" in which the women, rather than throwing punches, threw insults.
It was intended to be hilarious, with Kyle outlining that "Fights will go on as long as they are funny, or I will stop them".
I've no doubt they meant the segment to be funny. But I didn't find it amusing.
Bath kicked off the verbal battle of words telling Jackie O that she might like to dress up a bit more especially when there are paps about, to which she responded with:
"Yeah, well at least I'm in the media and I'm still getting papped."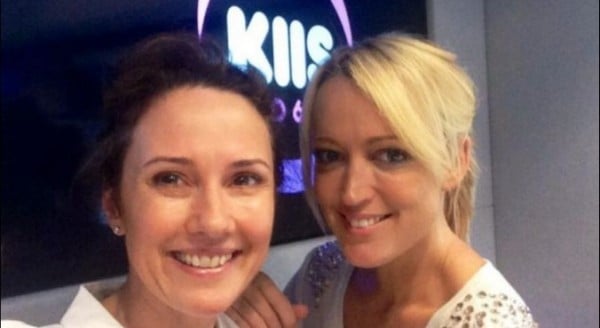 Bath then shot an insult at Jackie about her hair: