It was the controversial video that gained a lot of media attention, both in Australia and overseas, landing seasoned journalist Amber Sherlock in hot water.
And yet, despite the hoopla, it has been revealed that the individual who leaked the "jacketgate" footage will not be fired.
According to the Daily Telegraph, an investigation into the leaked footage of the off-air tiff between Amber Sherlock and Julie Snook has revealed that the leaker was "on-air talent", and Channel 9 has chosen not to take any action.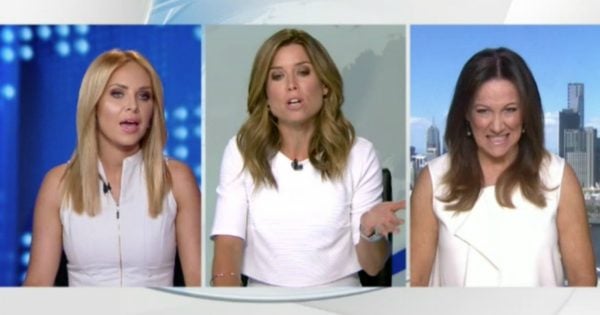 The controversial clip which was leaked on January 12, showed Nine News Now host Amber Sherlock in a fiery off-air dispute with her fellow reporter Julie Snook, because they were both wearing white.