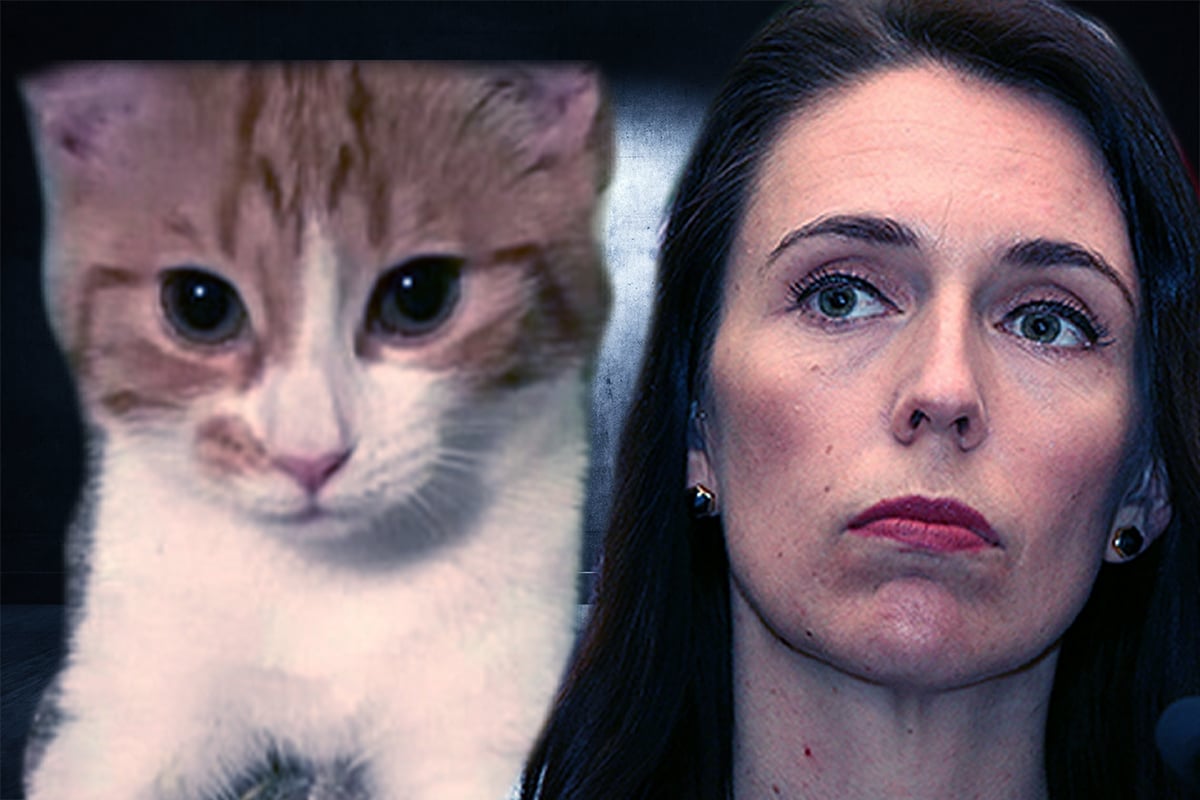 By all accounts, Tuesday, November 7 2017 brought a typical Spring day to Auckland, New Zealand.
It was sunny, but the temperature reached just a mild 19 degrees as a bit of cloud passed over, bringing with it a mild breeze.
The country's newly sworn in Prime Minister Jacinda Ardern was out of town in Wellington, preparing to open Parliament for the first time in her new role. At the same time, tragedy was unfolding outside her home 650 kilometres north.
Side note: Jacinda Ardern is ALL. OF. US. Post continues after video.
A day later the country would learn that the 'First Cat of New Zealand', Paddles, who was recognisable by her ginger and white coat and opposable thumbs, had been the victim of a terrible accident.
Paddles did not make it.
Ardern, her partner Clarke Gayford and the Kiwi population mourned.
They reminisced about Paddles' best moments, like that time she interrupted a phone call between Ardern and the President of the United States with her loud meows. Paddles knew Ardern wasn't super stoked about her required chat with Donald Trump, so she did her best to end it quickly.
Paddles was selfless like that.
For 20 months, the country wondered what had happened to dear Paddles. Who had done it? Who had killed the first cat?