Lauren and Garyt Walker struggled for 953 days to get pregnant.
They went through 452 needles, two rounds of IVF, three failed transfers and one corrective surgery.
Now, the couple from Houston, Texas, has finally been able to share the happy news with friends and family that they are expecting twins later this year.
But their pregnancy announcement was anything but ordinary: the pair surrounded two adorable baby onesies with every single needle and medication that made it possible for them to become parents.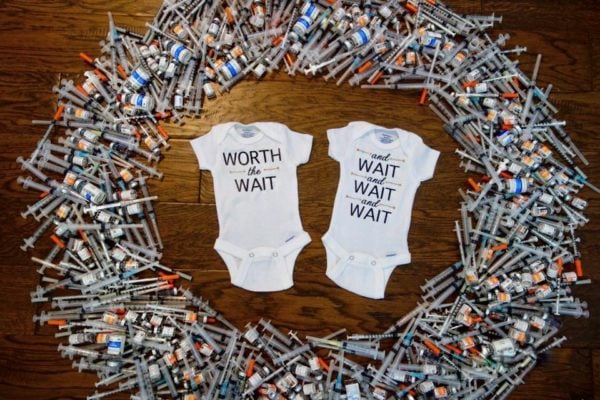 "We are overwhelmed with joy to finally announce that we are expecting boy/girl TWINS!!" Lauren wrote on Facebook.
"We thought about how to announce our two miracles to the world. Everything we could think of fell short of doing them justice. Doing ourselves justice, for every trial and tribulation we have been through these past years," she wrote.
Lauren said that taking the needles out to take the pregnancy announcement photo was "surreal".