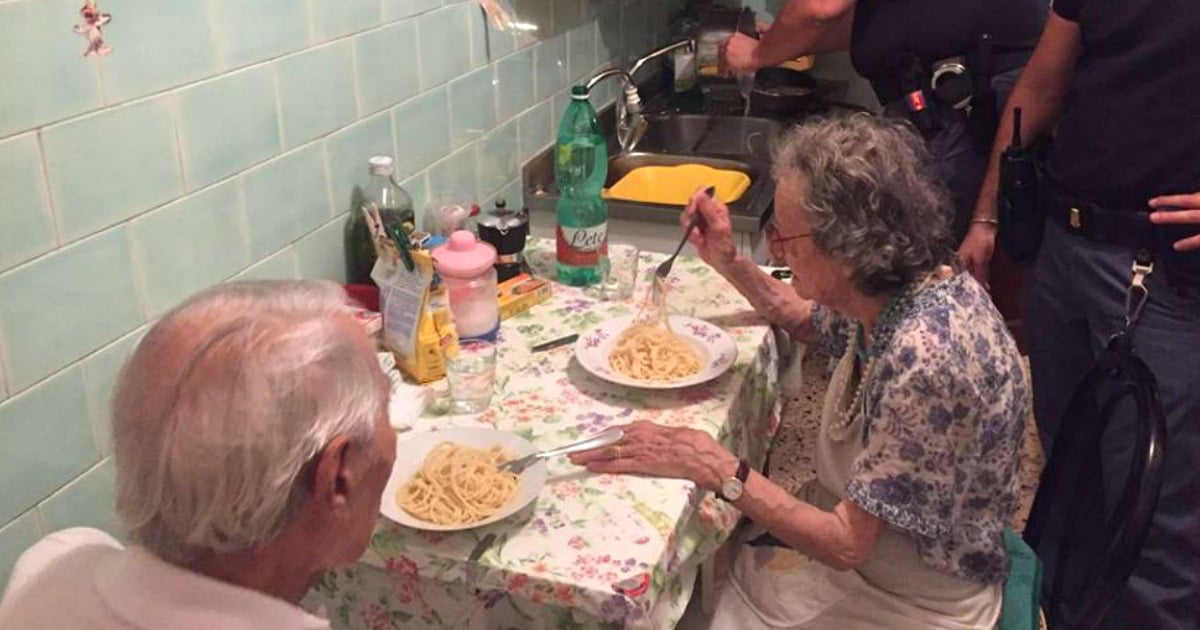 Police in Rome, Italy have proven it's sometimes the smallest acts that solve the biggest problems.
Having been called by neighbours who reported loud sobs coming from the residence of an elderly couple, police arrived to find there was no great scene — just the crying faces of a 94-year-old man and his 89-year-old wife.
Jole and Michele explained they often battled feelings of isolation, especially in the summer months when their neighbours would often leave.
A precautionary ambulance was called but instead of leaving, the officers asked if they could look in the pantry.
Inside sat three simple ingredients: pasta, butter and cheese.
A very humble meal was then cooked by the officers, who listened as the couple explained they only had the television for company — a source that too often only bore bad news.
The story of the couple was uploaded to the Facebook page of local police to share the effect of their small kindness.