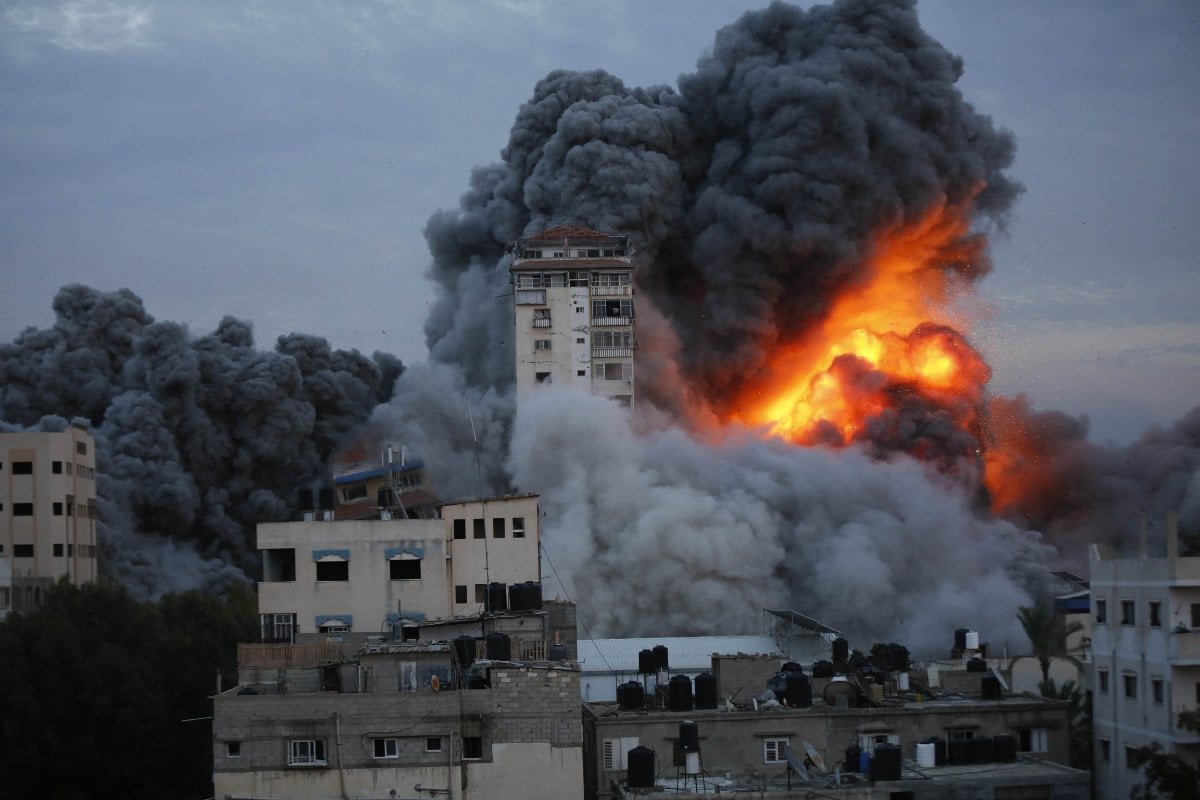 Israel has pounded the Palestinian enclave of Gaza, killing hundreds of people in retaliation for one of the bloodiest attacks in its history when Islamist group Hamas killed 700 Israelis and abducted dozens more.
Hamas fighters' rampage through Israel towns on Saturday was the deadliest such incursion since Egypt and Syria's attacks in the Yom Kippur war 50 years ago and has threatened to ignite another conflagration in the never-ending conflict.
In response, Israeli air strikes on Sunday hit housing blocks, tunnels, a mosque and homes of Hamas officials in Gaza, killing more than 400 people, including 20 children, in keeping with Prime Minister Benjamin Netanyahu's vow of "mighty vengeance".
"The price the Gaza Strip will pay will be a very heavy one that will change reality for generations," said Defence Minister Yoav Gallant in the town of Ofakim, which suffered casualties and had hostages taken.
Beyond blockaded Gaza, Israeli forces and Lebanon's Iran-backed Hezbollah militia exchanged artillery and rocket fire, while in Egypt, two Israeli tourists were shot dead along with a guide.
Appeals for restraint came from around the world, though Western nations largely stood by Israel while Iran, Hezbollah and protesters in various Middle Eastern nations lauded Hamas.
In southern Israel on Sunday, Hamas gunmen were still fighting Israeli security forces more than 24 hours after their surprise, multi-pronged assault of rocket barrages and bands of gunmen who overran army bases and invaded border towns.
Israel's military, which faces awkward questions for not thwarting the attack, said it had regained control of most infiltration points along security barriers, killed hundreds of attackers and taken dozens more prisoner.