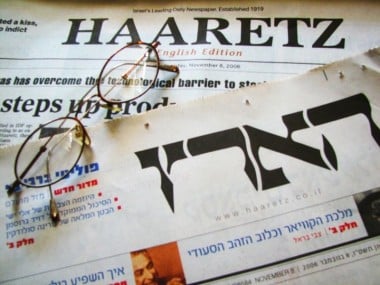 I'm eating watermelon, nursing a beer, dog by my side. A warm summer-night breeze tickles my neck. The World Cup final is projected onto a large screen in the Israeli beachside cafe and everyone's cheering. Platters of watermelon, hummous, chips are flowing.
On the top right of the screen, updates flash. They're not about the soccer, but warnings of missile attacks from Gaza and subsequent hits across the country.
I hold my husband's hand, and look at the night sky, three quarter moon, a scatter of twinkly stars and take a sip of beer. Half my stress has dissipated but the other half I keep hold of, there's a good chance a siren will go off and the adrenalin will help me run.
It's been a tense day.
In the morning, my twin seven-year-old old boys went to summer camp at their special-needs school. It's in Tel Aviv, 20 mins south from our home. Mid-morning I got a message – a siren sounded. The kids, all of them wheel-chair bound and non-verbal were rushed to the safe room.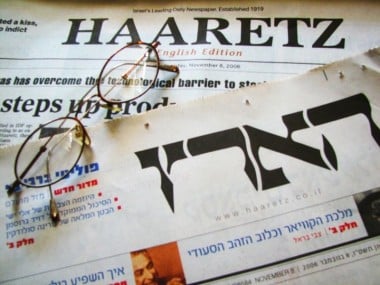 The principal reassured us everyone was fine. But I felt guilty having sent them off to camp; yesterday I'd kept them home. My nine-year-old old daughter's in London with my mum. At least I know she's safe, for now at least. Hamas have just threatened to attack the airport and all incoming planes.
At the supermarket mid-morning I checked Facebook. My stream is full of news outlets I've 'liked' –Haaretz, Jerusalem Post, YNet, Times of Israel. I'm not a big news reader but in the last few weeks –ever since the three Israeli teenagers were kidnapped and then found shot dead, and the Palestinian teenager, murdered in cold blood, sparking national riots, the tension between Israel and Palestinians is high and news an imperative.
Today's Facebook feed, rather than pics of babies and tid-bits on popular culture, is dominated by Hamas' missile attacks and Israel's response.
It's hot in the supermarket parking lot as I read a barrage of angry opinions from different Israeli news sources – some more 'right' wing, and some 'left'.
The 'left' points to the Gazans, poor, hopeless, with rising casualties, and condemns Israel's settlements.