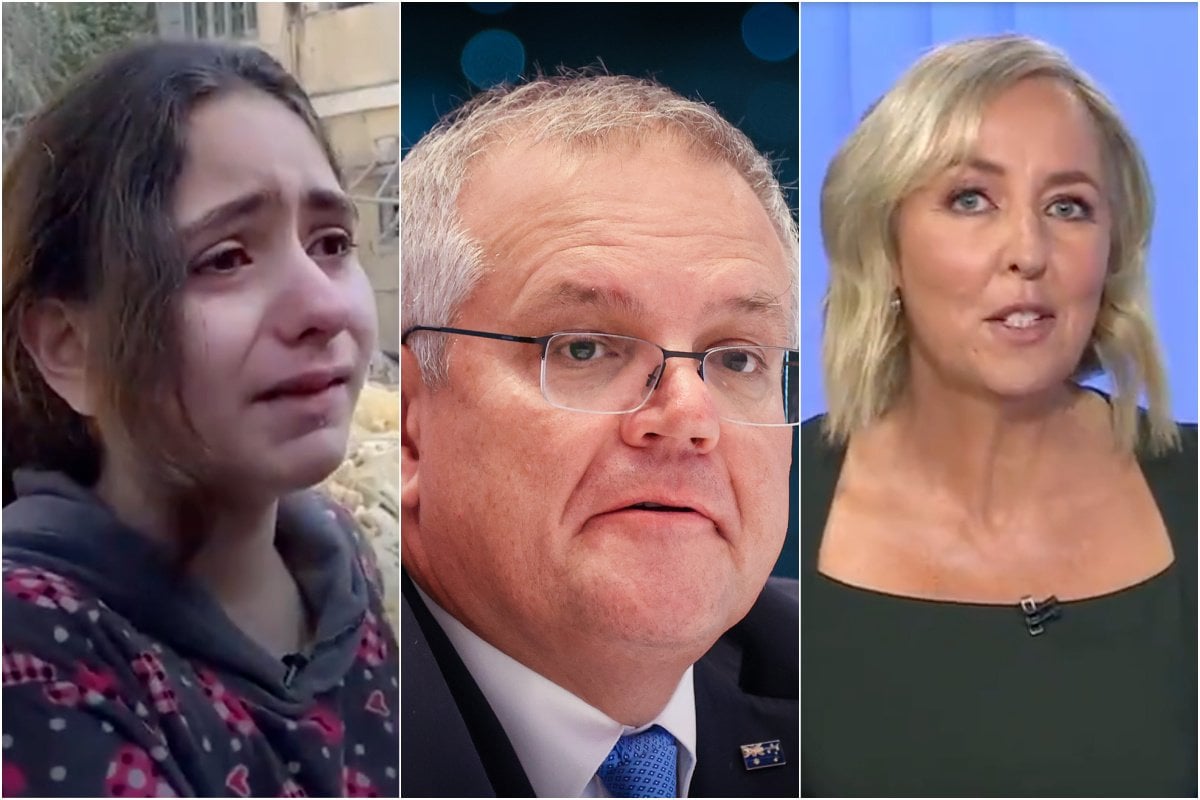 More children die in ongoing Gaza conflict.
An Israeli air strike in Gaza has destroyed several homes, killing 42 Palestinians, including 10 children, as militants fired rockets at Israel with no end in sight to seven days of fighting.
The Israeli military said the 42 civilian casualties on Sunday were unintentional. It said its jets attacked a tunnel system used by militants, which collapsed, bringing the homes down.
Hamas, the militant group that controls Gaza, called it "pre-meditated killing".
10-year-old Nadeen Abdullatif, who survived a bombing in Gaza's Al Shati camp, gives her account of the attack pic.twitter.com/vpHE4PaKGm

— TRT World (@trtworld) May 16, 2021
As the UN Security Council convened to discuss the worst Israeli-Palestinian violence in years, Prime Minister Benjamin Netanyahu said Israel's campaign in Gaza was continuing at "full force".
Netanyahu also defended an Israeli air strike on Saturday that destroyed a 12-storey building where the Associated Press and the Al Jazeera TV network had offices. He said the structure also housed a militant group's intelligence office and was thus a legitimate target.
"We are acting now, (and) for as long as necessary, to restore calm and quiet to you, Israel's citizens. It will take time," Netanyahu said in a televised address after meeting with his security cabinet.
"We note that Israel has not presented any evidence to support its claim the [al-Jalaa tower] building was used by Hamas", said The Foreign Press Association.

The association has asked for a meeting with Israeli officials over the incident https://t.co/Dna74sMZdg pic.twitter.com/0dLxiDoJnt

— Al Jazeera English (@AJEnglish) May 16, 2021