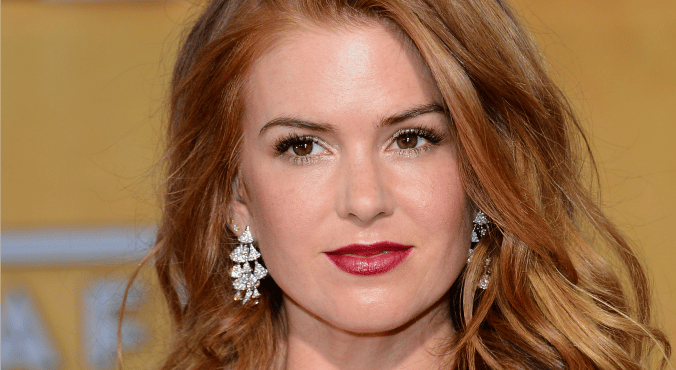 Image: Getty.
Getting a major haircut usually requires months of deliberation and hours of Pinterest-searches.
Not for Isla Fisher.
With just 40 minutes before she was due on the red carpet for the premiere of husband Sasha Baron-Cohen's latest film Grimsby, Fisher spontaneously opted for a significant chop. Yes, we're talking 25 centimetres of hair, gone.
Bam.
  "We did it last minute before she went on the red carpet, about 40 minutes before she left," her stylist Adir Abergel told PeopleStyle. "It was my idea. I came in and she was like, 'What do you want to do this time?' And I said, 'Let's do it — let's chop it off!'"