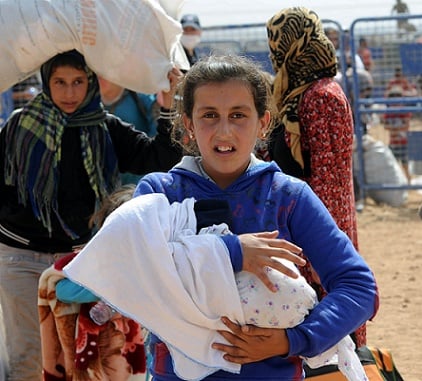 TRIGGER WARNING: This article deals with accounts of sexual assault and violence. It may be distressing for some trauma survivors.
A new guide distributed amongst Islamic State fighters makes clear beyond doubt that the abuse of women and girls is sanctioned by the radical organisation.
The Daily Beast reports that the terrorist organisation's "Research and Fatwa department" has issued a set of guidelines on exactly how Islamic State militants may treat the women, teenagers and girls they capture – and the rules are as distressing as you would imagine.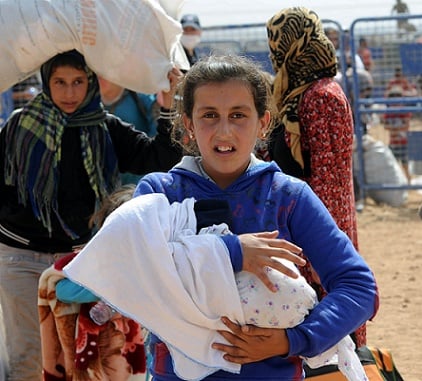 Now, reports that the Islamic State rapes, beats and trades women — and sexually enslaves women, and girls so young they haven't even reached adolescence — are nothing new.