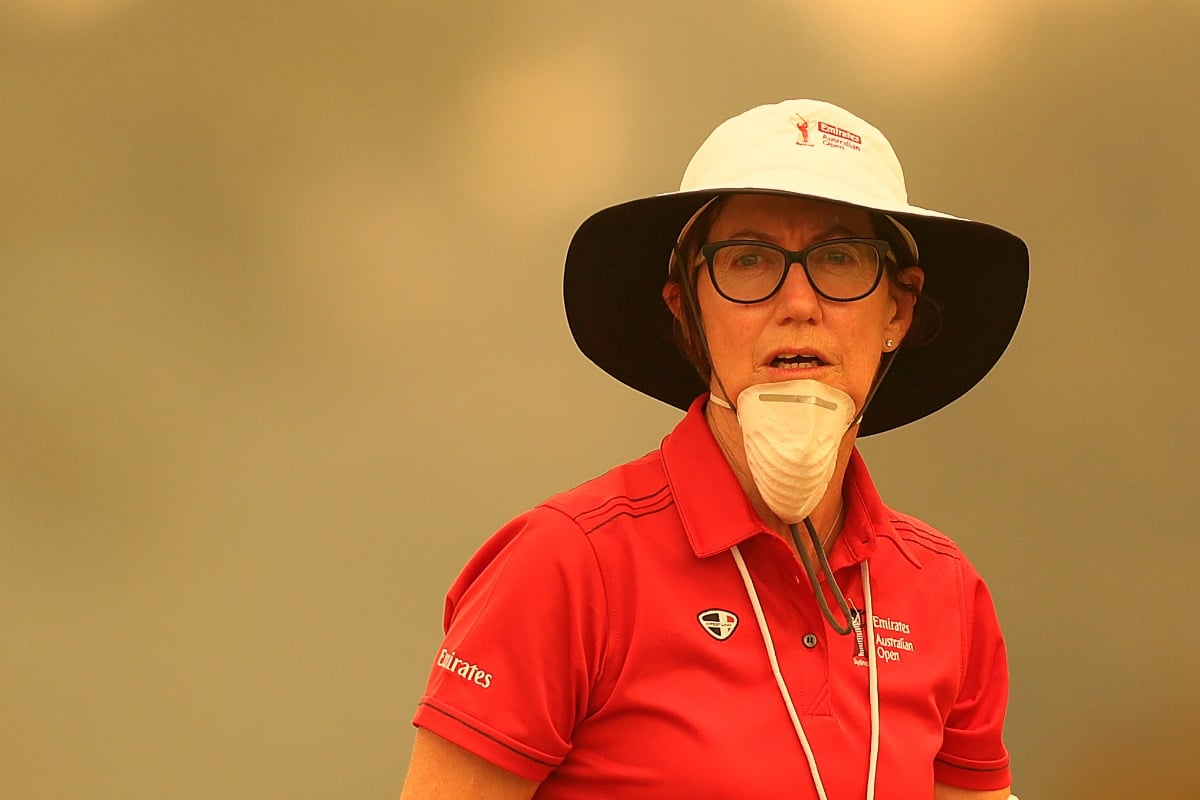 Right now New South Wales is experiencing the longest period of bushfire air pollution on record.
Those that are sick, are struggling to get better.
Our elderly are being forced into hospital beds, and families with asthmatic children are fleeing the state until it clears.
"I've had patients come in with nasal symptoms, sinus symptoms and sore throats," Sydney GP Kim Loo told AAP.
While millions breathe in the after effects, thousands are still dealing with the immediate effects of the fires. Post continues after video.
It's increasingly difficult to exercise outdoors, and uncomfortable to even be outdoors, because the smoke constricts your breathing. It makes your throat sting. Your eyes water. You can feel it inside you, like a silt has just settled over your organs.
Of course, this is an enviable position compared to the more than 600 Australian families who have lost their homes, and the six people who have lost their lives. It feels almost trivial to address the smoke, a byproduct of raging, dangerous fires, that are threatening entire communities.
But there's more to the opaque, omnipresent smoke than just discomfort.
When I began to type a sentence into Google this week, it knew exactly what I was asking. I'm not the only one wondering: "Is the bushfire smoke dangerous?"
Short answer: yes.
There are more than 100 bushfires burning across the state right now. New South Wales, in particular Sydney, which is home to more than five million people, has been blanketed in a thick orange fog for weeks.
It feels apocalyptic, terrifying, eerie – like the world is screaming at us: "Can't you see I'm burning, why aren't you helping?"
But according to our government, it's not the time to talk about climate change.