You guys, BLACK MIRROR IS TOTALLY COMING TO REAL LIFE AND NONE OF US ARE SAFE.
Ahem. 
You see, when I went to share a photo from Instagram this morning, I came across this.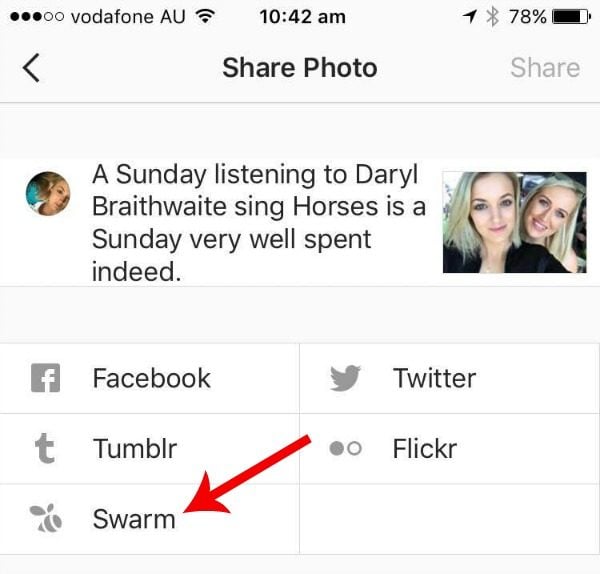 Wah.... what in the name of what is a Swarm? And why would I share my pictures there?
My subsequent research was equal parts fascinating and terrifying.
Swarm, dearest reader friends, is the app that - in the developers' own words - turns every day into a game, where you receive "coins" for being socially active. For example: if you check in with your buddy at the local park, you get rewarded with virtual money.
The end game? To be the most socially active so you finish above your friends on the coins 'leaderboard' at the end of the week.
And if you achieve that? You may just be crowned 'Mayor' of your favourite destinations.
Yep.
Basically, it's like a popularity contest to see who leaves bed the most and doesn't spend every Saturday night watching Sisterhood Of The Travelling Pants with remnants of Pad Thai on their chin.
Does this... um... remind anyone else of something?