I have very fair skin which means a) I glow in the dark and b) I burn easily. Very easily. As in, spend 10 minutes in the sun unprotected and I'm doing a solid lobster impression.
As a result, I'm careful about always wearing at least factor 30 sunscreen and opting for foundations that include SPF.
Turns out, that isn't always enough though, particularly in the makeup department.
While choosing a face product with SPF is a good start, the belief that that's enough to protect your skin is false.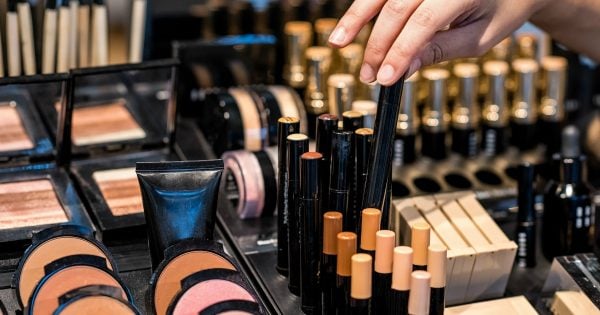 "Makeup with SPF is tested in the same way [as skincare or sunscreen] in terms of the amount you have to put on to get that protection," explains Dr Frauke Nauser, Olay Senior Scientist.
"So in terms of a foundation or a powder, the amount you would have to use to get the SPF it says on the pack, there's no way you're going to going to use that much because you're going to look like a clown."
That's not to say makeup with SPF is bad or a waste of time, though.
Listen: The sunscreen pledge every woman needs to make this summer. Post continues after audio.

"It's a great extra step, and if you have a choice of a powder with or without SPF then go for the one with SPF but that can't be the only product you rely on for sunscreen protection," says Dr Nauser.
That wasn't the only SPF behaviour bombshell she dropped.
Another popular misconception? Higher is better.