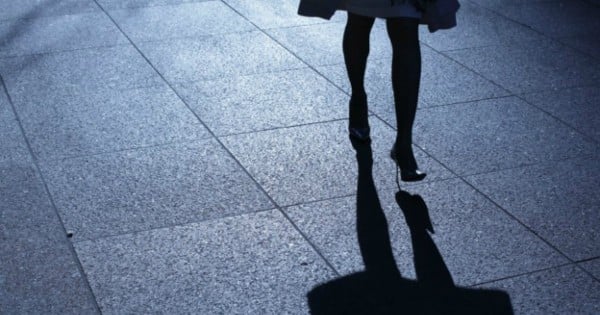 Can I get a little respect for my friends? I'm tired of having to defend some of my favourite people simply because of the way the earn their living.
You see, over the years through my work I have interviewed many sex workers. One in particular, Christine, I have grown to regard as a close and loyal mate.
She is at the top of her field, earning thousands a night. She doesn't dislike her job or find it degrading as many assume she must. Instead, she sees her body as her own business, literally and metaphorically. She claims she is in charge, always, and will never do anything she doesn't want to. Her work, she believes, is empowering and necessary.
And I say good on her.
This lady isn't the only sex worker I have grown close to however. Upon moving o Melbourne some five years ago I made a friend in a woman called Tracy Connelly, who worked the corner close to my home. Every day while walking my dog I would chat to Tracy, who was always witty and warm.
Hey Mia Freedman, is it true you don't like sex workers? (Post continues after video.)
To say I was devastated when she was brutally robbed, raped and murdered one cold winter night three years ago doesn't fully explain my heartache. This horrific event changed my life and led me to become involved with the St Kilda Gatehouse, a safe place for street based sex workers that offers much needed sanctuary and dignity.
I truly respect and cherish both Christine and the women I have met through the Gatehouse. But I am fed up with the fact others don't.
There is an underlying prejudice that exists around women who engage in sex work and that is that they are somehow less than us, dirty and depraved or pathetic and pitiful. It is a bias that I believe is undeserved and ignorant. But here is the paradox that is often overlooked – it is also blatantly sexist.
Why is it that women who rent their bodies are condemned for their actions and not the men that hire them for their enjoyment? Why is someone who gives demonised and not those that receive?
I used to see Tracy's customers pull up, often with kid seats in the back of their cars. These were men who have families, jobs and socially acceptable lives.
In Tracy's case, these men knew she was hopelessly addicted to heroin and recognised the danger she placed herself in working the streets. They would have probably surmised her habit stopped her from getting work in a reputable brothel and that there was probably a tragic back story to her life that led to said addiction. Which there was and almost always is.