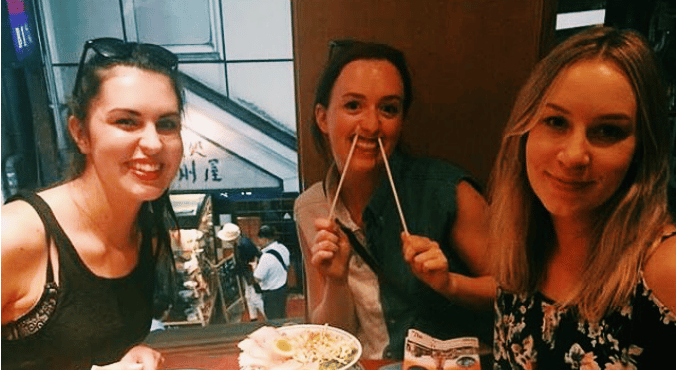 Image: supplied.
Ah, Japan: a land of so many wonderful things. Between the owl cafes and the rectal cleansing toilets, I experienced so many unusual first-time experiences during my holiday there.
My two friends and I ventured south of Tokyo to Odaiba so we could experience an onsen. If you're staring quizzically at the screen right now, let me define that for you: onsen are hot springs, traditionally used as public bathing places, which are now marketed as cultural experiences central to spurring the Japanese tourism dollar.
Picturing a 'day spa' situation, the girls and I came prepared with our strappy bikinis ready to indulge in the soothing volcanic waters and purify our bodies before emerging fabulous, re-invigorated and thoroughly cleansed.
Changing in the female-only locker room, I became aware of an unusually high number of nude bodies crossing my line of vision. Not wanting to gawk, I brushed it off; it was a change room, after all.
"I think we have to do it naked," my friend noted. The general response to this observation was varied.
"So down for it," my other friend said.
"Nope, not doing it. No way," was my answer.
Watch: Singer Christine Anu discusses her thoughts on body image. (Post continues after video.)
"No clothes," the timid attendant instructed, while pointing at our swimwear and shaking her head. We all peered through the windows of the onsen; everyone was starkers.
Feeling completely culturally ignorant, a series of considerations went through my mind: 'I've already paid my ¥2,480.' 'My friends have seen me in all my glory before.' 'When in Japan…'
This ended in a complete change of mind. "Yeah, fuck it. Let's go."