My mother often tells the story of being pregnant with her second set of twins, and searching high and low for the bottles she'd placed in the fridge only moments ago.
Instead, she found two dirty nappies sitting right beside the milk.
She'd thrown the bottles in the bin and placed the nappies in the fridge.
Pregnant women often tell stories of forgetting where they've parked the car. Or going to an ATM to withdraw money and suddenly having a mental blank as to what their pin number is. Or frantically searching for their phone, before discovering that they're on it.
'Pregnancy brain' or 'mumnesia' have become as accepted a part of pregnancy as sore nipples or lower back pain. But is there actually any truth to it?
On the latest episode of Mamamia's pregnancy podcast Hello Bump in partnership with Westpac, Rebecca Judd insists that pregnancy brain is a very real phenomenon.
But obstetrician, gynecologist and IVF specialist, Dr Joseph Sgroi, says as much as one might feel forgetful, 'mumnesia' is absolutely a myth.
"From the point of view of a woman who potentially feels as though she has pregnancy brain, there's probably a whole other reason why," Dr Sgroi says. He doesn't discount Judd's very real experience of vagueness and confusion, but says it has less to do with being pregnant, and more to do with fatigue.
Sgroi says it's similar to having a big night out – you've slept badly and you might feel nauseated, and thus you struggle to remember the simplest things.
"Of course you're going to be sub par," he concludes.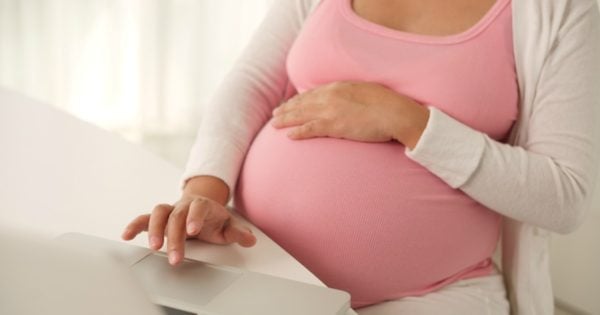 An Australia study that looked at more than 15,000 women, examined their IQ pre-conception, during pregnancy, and following birth.
Their results were exactly the same at every stage, suggesting that when put under pressure, women are able to perform regardless of hormones or fatigue - even if they feel impaired.