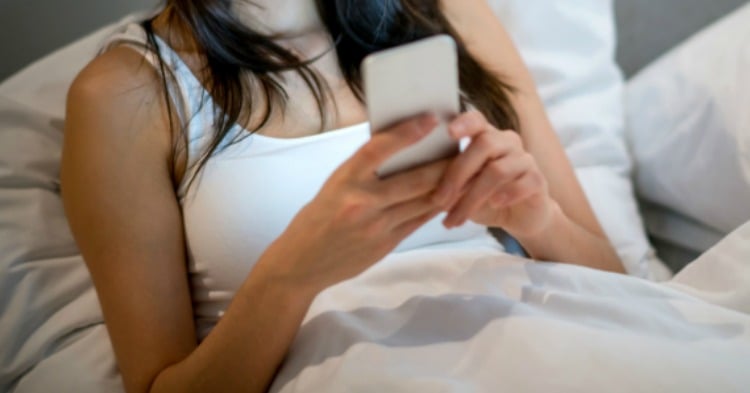 Image: iStock.
These days, nobody really sleeps alone.
Sure, there are plenty of people out there who don't share their bed with a fellow human being (or pet — no judgement). But when bedtime rolls around, our trusty phones are rarely more than an arm's length away. They're like the modern adult's version of a teddy bear.
Some of us keep them on our bedside tables through the night, while some of us opt for the floor. The more obsessive devoted among us are guilty of sleeping with our one and only next to us on the mattress or under the pillows.
However, it's becoming increasingly clear that third option is potentially life-threatening if the phone is plugged into its charger overnight.
Skeptical? Take a look at these images tweeted by the New York Police Department earlier this month:
As you can see by the scorched blankets and pillows, spending the night with your phone while it's plugged in is a risky move.
This is because phone batteries heat up as they charge, and if the device has no ventilation while this is happening — because it's snuggled up between a mattress and a blanket, for instance — there's a chance it'll overheat.
The battery can then melt or explode, causing the phone and any surrounding materials to ignite.
Watch: Women share the last text they received from their best friend. (Post continues after video.)