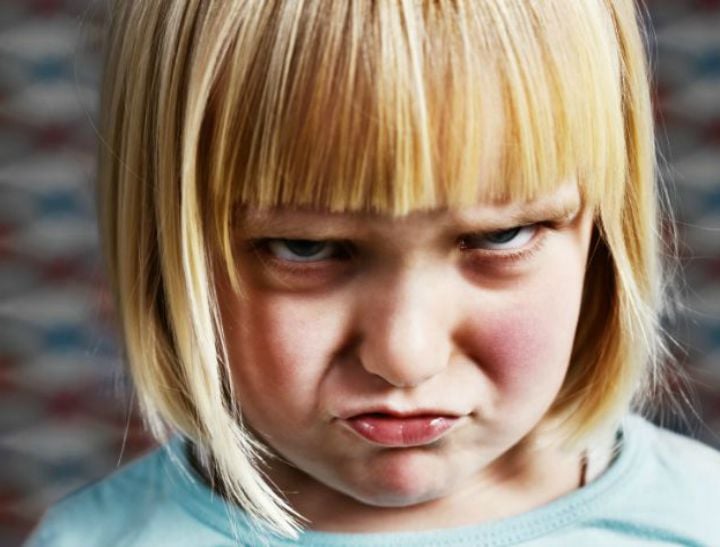 I yelled at my daughter's friend last week.
A five-year old girl.
Her eyes widened and she sobbed a little when I stopped. I would like to downplay it and say I spoke to her in a stern voice.
But truth be told it was yelling.
About an hour later my own daughter came to me, with her green eyes puzzled, she asked quietly "Mama. Why did you yell in the car?"
She's not used to me yelling like that. I don't really yell at my own children. Sure I speak sharply.
Put your shoes on NOW. I nag and I urge. PUT YOUR SHOES ON NOW. I tighten my tone.
But with this child it wasn't stern. It was angry.
I don't know if I would like someone to speak to my own child that way, and yet here I am confessing to yelling at another's child, my friend's child.
There is an unwritten law that has evolved over the last decade or so of parenting between mothers that we don't discipline each other's children.
It used to be acceptable when I was growing up. If a neighbour caught you pulling the sunflowers from her garden it was perfectly acceptable for her to threaten you with a smack and chase you from her property.
Aunts and uncles, neighbours and friends. Not an eye would blink if they raised their voice to tell you off. Wait till your mother finds out. 
But not anymore.
These days we see discipline as being solely the parent's domain. We even, at times, baulk at teachers disciplining our kids. We know best don't we?
Watch this mother lip sync her daughter's tantrum. Post continues after video...
So I knew it wasn't okay for me to yell at this five-year old girl.
But I did.
Let me explain.
I was caring for the girl, a close friend of my daughters and had taken the two of them to a ballet class, as a favour for her mum, when she had what we mums often technically call a "melt down."
She lost the plot.
She began kicking and screaming. Biting and yelling. Crying and hollering. What it was about I am still not so sure of.
A lost place in a line, a sticker that had torn, a ballet ribbon that she didn't want to give back. Who knows?
She was, to use a technical parenting term, not a happy camper.
She took off. She ran. Ran through the car park. Behind cars. Screaming. Tears flowing.
"I want my Mummy."
But her Mummy wasn't there. It was just me and the two teachers heading her off at the pass. When we got her back. The tears turned to anger.
A full-blown shit storm. NO NO NO NO NO. Shoes were thrown. Fists were raised.
She spat.
Now I have three kids and one of them too was a tantrum thrower so I wasn't too shocked, but it had been a year or two since I had witnessed such a full blown one.
Had her mum been there I would have joined in with the other women exchanging glances and sympathetic smiles but I was the responsible adult in this case  -for a child that wasn't mine - so I did the best I could to scoop her up while urging my daughter to gather our things and follow me, I carried her under one arm trying to protect myself from the blows and took her to the car.
I was okay up until this point.
I was secretly relieved that as soon as we got to her home I could hand her back. But she wasn't having any of this "in-the-car-now" business and she took off again when I put her down.
She ran. I chased. My daughter (more the sulking type ) watched open mouthed, fascinated.
Finally I got her in the car thinking we were okay as she was strapped in a booster in the back. We were off.
Except we weren't.
She kept screaming.
"I am taking off my seat belt "she cried as we drove down the highway. "I don't want to be in your car. I want my mummy now."
"Put your seat belt back around your arms" I urged her.
"Don't take off your seat belt. Stop screaming and do your seat belt back up."
"You need to do your seat belt back up."
"You need to sit down."
"SIT DOWN AND DO YOUR SEAT BELT BACK UP NOW. IN THIS CAR YOU SIT. YOU STAY QUIET AND YOU DO YOUR SEAT BELT UP NOW."
I yelled as she undid her seat belt and stood up in the back seat.
I stopped the car shaking with fury and yelled again.
"SIT DOWN AND KEEP YOUR SEAT BELT DONE UP OR YOU WILL DIE AND I DON'T WANT YOU TO DIE. SO SIT DOWN."
I am not sure she has been yelled at much.
But it worked. She sat. Her lip quivered but the screaming stopped. Tears flowed from her eyes as she tried to remember why she was so upset, as she tried to get her emotions in check.
The remainder of the journey was silence bar a few sniffles and my own daughter chatting away to her stuffed dog.
When we reached the girl's mother I confessed. Words tumbled out of me. I yelled at your daughter. I am sorry. I yelled.
Her mother smiled. "She probably deserved it."
Have you ever yelled at someone else's child? Is there ever a time that it is okay?