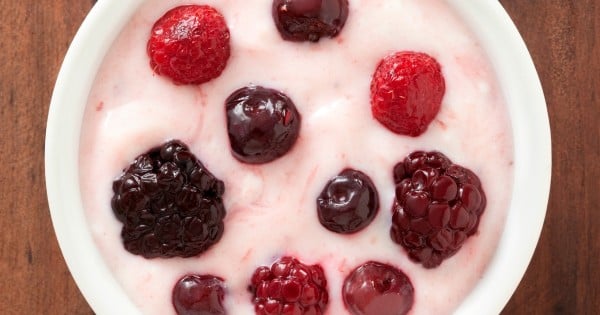 This year I made a resolution to get healthier and I actually stuck to it. It's very clichéd to admit, I know, but it's something that I'm quite proud of achieving.
A big part of this lifestyle change has been learning about nutrition and the effect that different foods have on my body. As a 24-year-old woman, you'd think that's something I should have a good grip on – and generally I do, but there's one area of nutrition that's left me completely stumped: Dairy.
There's no doubt it's delicious, but what does it actually do? Is it good or bad for me? Is it a food I should avoid if I'm trying to be healthy, or is it actually a healthy food option?
I took the question to the Mamamia office, and it seems that most women out here are in the same boat: we are just plain confused.
Here are four of the burning questions and queries we have about dairy, and I've made it my personal mission to get to the bottom of this milk-fuelled fiasco.
1. Is dairy really good for health?
It's a very big and simple, yes. Most people know dairy based-foods such as milk, yoghurt and cheese are fantastic sources of calcium – in fact, very few other foods in the Australian diet contain as much of this important nutrient. They are also a good source of other key nutrients including protein, iodine, riboflavin and vitamin B12. Dairy foods have long been known for their bone health benefits, but research has shown that they play a role in preventing heart disease and strokes, reduce our risk of high blood pressure and some cancers and may reduce our risk of type 2 diabetes.