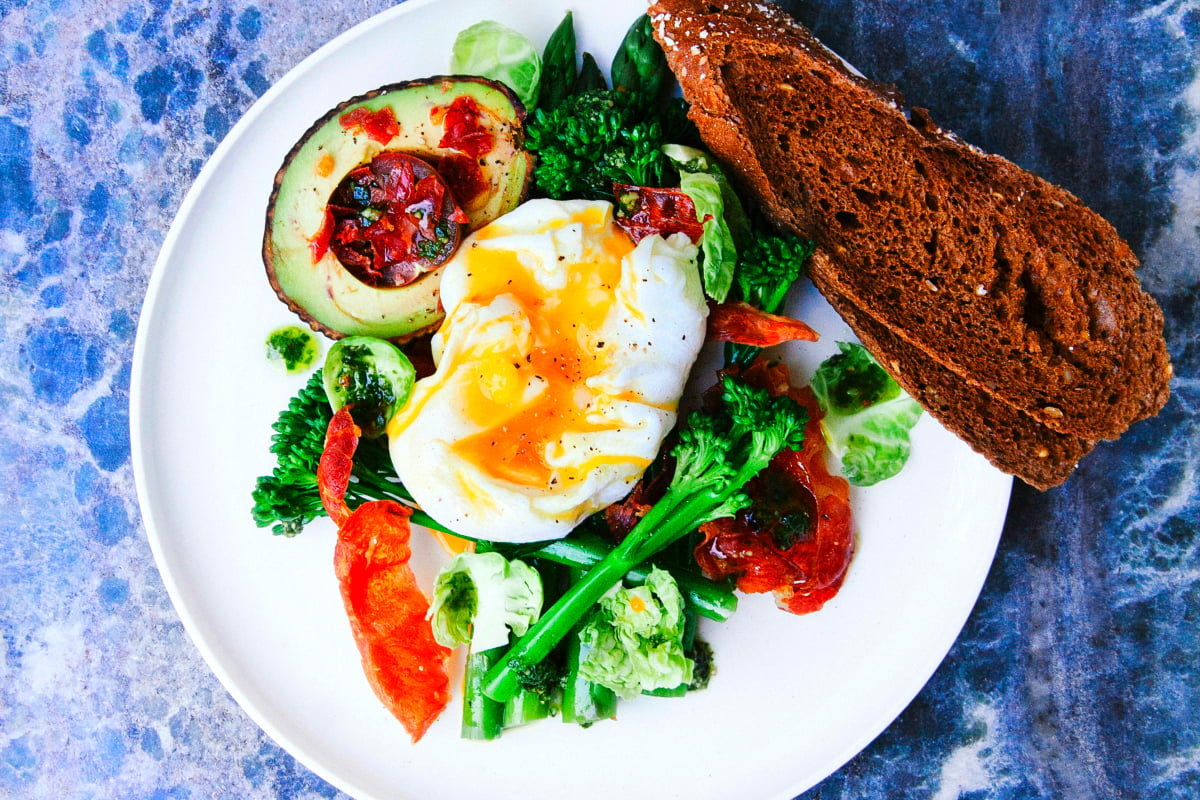 To eat breakfast or not to eat breakfast… that is the question women have been focusing their energy on answering for decades.
If we're honest with ourselves, many of us spend more time thinking and planning what we're going to eat than we actually spend eating. No matter what healthy eating program you're interested in, every single day starts with breakfast.
The conversation around the skipping breakfast versus eating breakfast debate is full of multiple loud voices yelling multiple mixed messages at us.
Breakfast is the most important meal of the day. A big breakfast 'fires up' your metabolism and will help you burn fat all day. Skipping breakfast will help you burn fat all day. Eating breakfast will make you fat. 
It's no wonder we're all confused and end up shoving a bit of vegemite toast into our gobs in the morning.
To cut through the noise, we asked two nutritionists, a GP and an intermittent fasting researcher what they think about skipping breakfast versus eating breakfast.
Should you skip breakfast or eat breakfast for weight loss and well being?
Ah. The bagillion trillion dollar question.
There are two schools of thought when it comes to whether or not you should skip breakfast in conjunction with a healthy diet for weight loss or weight management.
On the one hand, there's the belief that a big breaky will fire up your metabolism for the day. Another common belief is that eating breakfast will 'make you fat'.
All of the experts we spoke to mentioned the idea of throwing what you think you know about healthy eating and specific meal times out the window in favour of doing what works for you.
"I am a huge advocate for ditching diets and restrictive eating and instead eating for a healthy lifestyle. This means, it's important to ask yourself, will I maintain and enjoy this routine long-term? If the answer is no, it's akin to going on a diet," celebrity Nutritionist and author of Falling In Love With Food Zoe Bingley-Pullin told Mamamia.
"If skipping breakfast leads to over compensating during the day and at night and binge eating, then it won't be effective for weight loss. If all you can think about is food until lunchtime, it's not effective for productivity nor happiness!"
She also pointed out 'skipping' breakfast or delaying it (i.e. intermittent fasting) might have some benefits, including:
Energy restriction leading to weight loss – eating fewer meals which means energy intake will be reduced.
Potentially making you more conscious of what you eat for the rest of the day.
Less likely to slow metabolism compared to normal dieting (i.e. yo-yo dieting).
Improved cellular repair – when the body is in a fasting mode, it reduces wastes and undertakes cellular repair.
Potential anti-inflammatory effects (research shows reduced C-reactive protein levels during fasting) and protection against oxidative stress.
Guaranteed more time in the mornings (and couldn't we all use some more of that, right?).
Registered Nutritionist and Head of Nutrition for 28bySamWood Stephanie Wearne said she believes there might be some confusion with the difference between skipping breakfast (eliminating a whole meal) and intermittent fasting (delaying a meal).