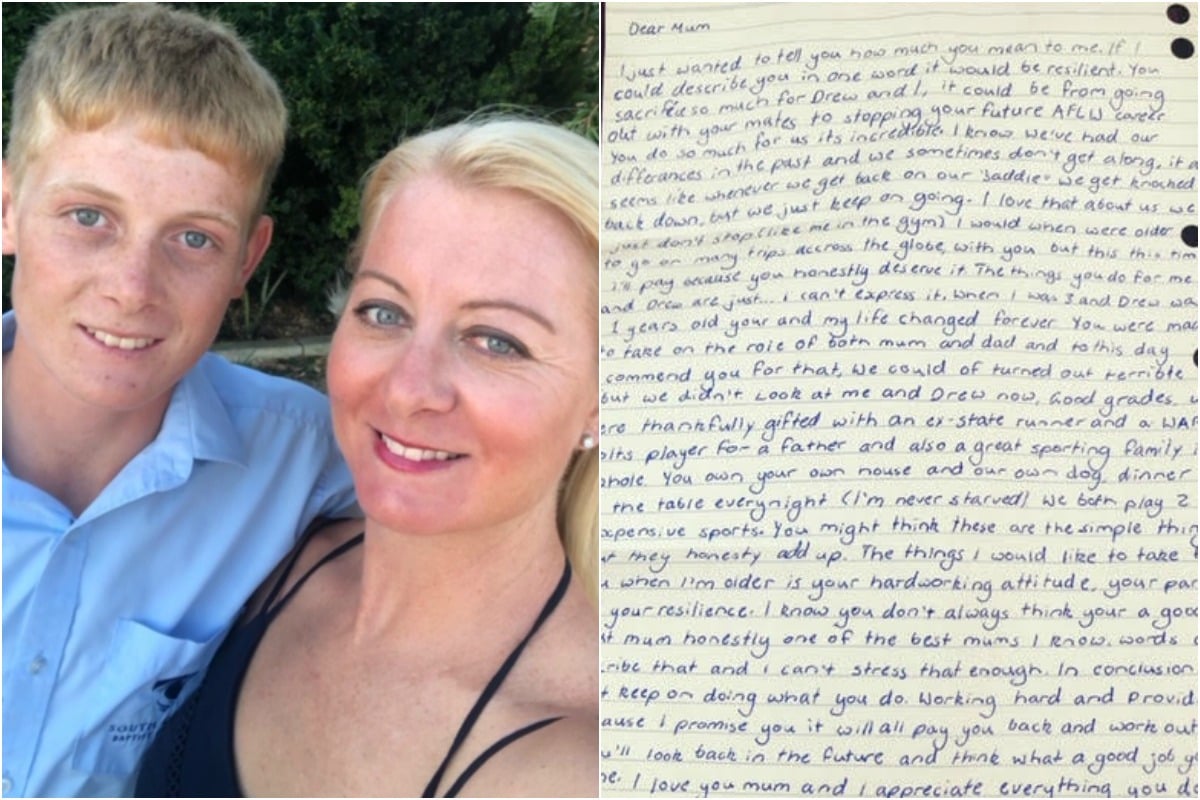 This post opens with mentions of mental health and might be triggering for some readers.
In 2008 Emily Jasper's husband, who had been suffering from severe mental health issues, was hit by a bus.
He didn't die. But he did suffer catastrophic brain injuries that left him requiring full time care.
She had a three-year-old and a baby at the time, and made the difficult decision to leave him, move to the city, and raise her boys alone.
SIDENOTE: Gretel Killeen on being a single mum. Post continues after video.
"For 12 years I have worked my hardest as a single parent with limited financial or parenting support to raise strong, kind and resilient young men. I bought my own home and made sure my children would never be hungry by scrimping and saving and going without (like any mother would)," she told Mamamia.
But it hasn't been easy.
In fact, there have been times when the 38-year-old has felt like she's failing at everything, especially parenting.
Her boys are 11 and 14 now, and as Emily tells Mamamia, she "always gets compliments on them".
They're a close family, and they speak about everything, but what Emily wasn't expecting was for her teenager – who she describes as "sporty and not particularly affectionate" –  to absolutely floor her with an emotionally mature thank you in the form of a full-page letter.