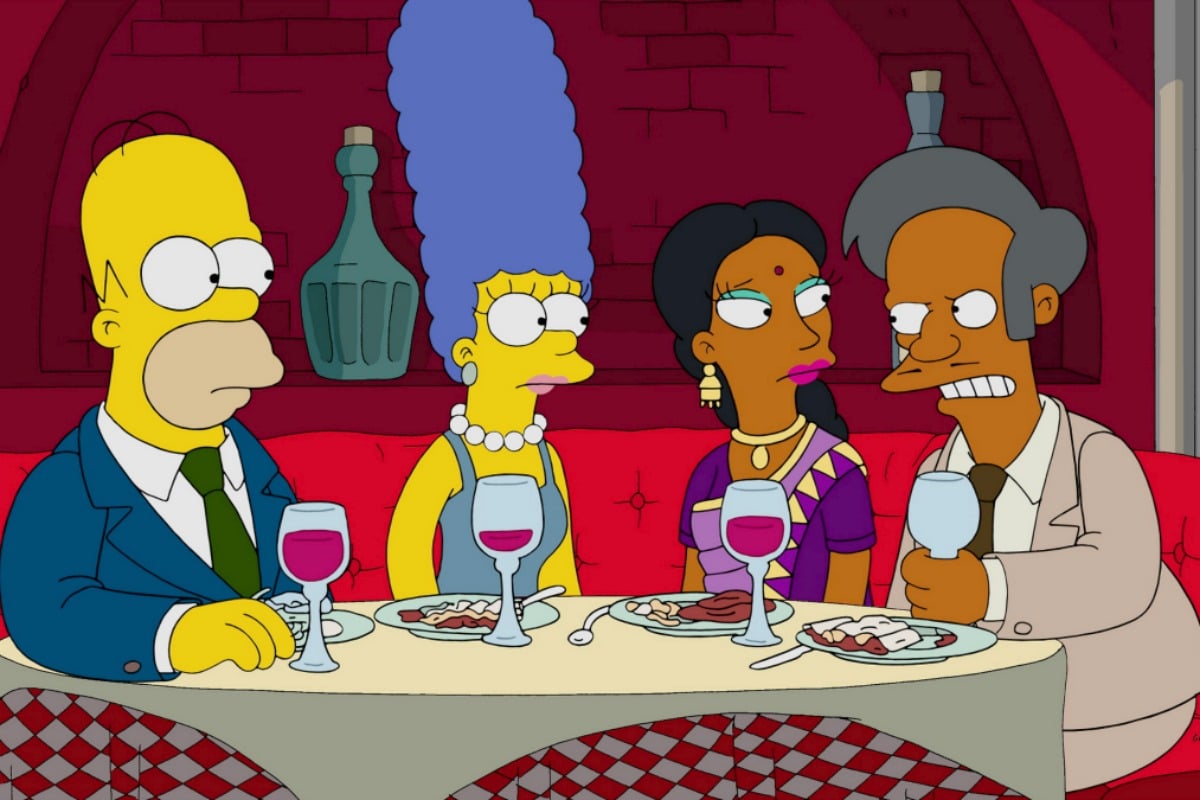 It should never have been allowed to get to this stage – and it didn't have to.
The Simpsons is reportedly set to drop the Indian character of Apu from the show, after it was accused of racial stereotyping. Earlier this week, Adi Shankar, a vocal critic of Apu's portrayl, said he had been told the show wouldn't be continuing with Apu's storyline in future episodes.
But Al Jean, who has worked on The Simpsons since its beginning 29 seasons ago, implied that wasn't necessarily so, tweeting that Shankar doesn't represent the show – to which Shankar suggested "ignoring only fans the flames."
I wish you well too. Let's work towards common ground. Ignoring only fans the flames. The world is polarized & getting more so, and the onus is on us to bring people together. Engage in a constructive way and this matter will go to bed. I see you, now I'm asking you to see me.

— Adi Shankar (@adishankarbrand) October 29, 2018
Whilst it remains to be seen exactly how this debacle plays out, one thing's for sure: it will be painfully ironic if the show's response to the backlash is to discontinue Apu's character. Such a response could be summed up as follows:
"Oh, it's becoming problematic to have a brown character so WE JUST WON'T HAVE ONE."
It would be a disappointing decision, because it would prove the show's makers just don't get the issue; they don't see that the problem was never really Apu.
The problem was the man behind Apu – Hank Azaria. A white man, putting on a silly voice, to play an Indian man.
So what was the backlash?
The backlash started in force last year, with the release of a 2017 documentary called The Problem with Apu, made by actor and standup comic Hari Kondabolu. The documentary takes aim at the show's portrayal of the Kwik-E-Mart owner, Apu, and highlights the many ways the character has been a hurtful and inaccurate portrayal of the Indian-American community worldwide.
"Everything with Apu is like this running joke," Kondabolu told the New York Times last year.
"And the running joke is that he's Indian."