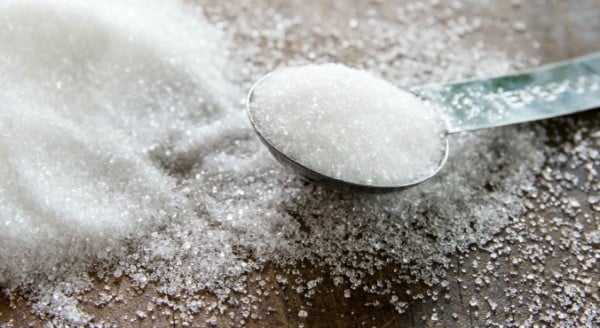 Image: iStock. ByClett Erridge, University of Leicester.
Not all sugar is created equal. While we tend to think of sugar as the white foodstuff we buy in bags and that's a major contributor to conditions such as obesity and diabetes, there are actually many types of sugar molecule with different properties and effects. Now scientists have found that one naturally-occurring kind of sugar called trehalose could actually help prevent a type of liver disease. Could it be that eating sugar may not be so bad for us after all – if only we can find the right type? (Enjoy some wise words from the inspirational Nigella Lawson)
Although all sugars are composed of the same basic ingredients (carbon, hydrogen and oxygen), these components can be arranged in different ways, which can have very different effects on the body. For example, glucose is a type of sugar which is readily absorbed and converted to energy by all cells of the body. By contrast, fructose is taken up almost entirely by liver cells, where it is converted directly into fat.
Eating too much fructose, which is found in fruit but also in soft drinks, can cause your liver to build up fat inside its cells, as can drinking too much alcohol. The non-alcoholic version of fatty liver disease (NALFD) is actually a relatively benign condition and the majority of those affected experience limited or no symptoms. But sometimes it can progress to hepatitis (inflammation of the liver), cirrhosis (tissue damage) and even liver cancer.
This has become a serious public health problem because NALFD is now so common. It affects over one billion people worldwide and is found in up to 80% of obese people. At least one in ten liver transplants are due to conditions that progressed from NAFLD. Yet no drugs are presently available that reverse the build-up of fat in liver cells.