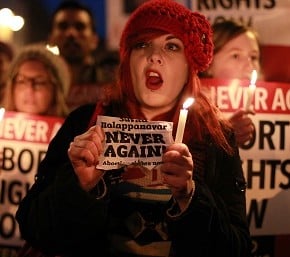 By GRACE JENNINGS-EDQUIST
Warning: Details in this post are quite distressing and could be triggering for some readers. 
She endured an unthinkable trauma that left her suicidal.
What she needed was compassion and immediate action — but what she received was slow, unsympathetic mistreatment by the authorities who were supposed to act in her interests.
According to the Sunday Times, a teenage girl in Ireland reportedly discovered she was pregnant after a rape earlier this year.
The girl, now 18, asked for an abortion eight weeks into her pregnancy — but was denied the procedure under the predominantly Catholic country's strict abortion laws.
An expert panel reviewed the girl's case, and she was told she could either give birth via caesarean section or carry the foetus to term.
The girl had been born overseas and was not able to travel abroad for an abortion because of her legal status. So began to starve herself, ready to die rather than have the baby.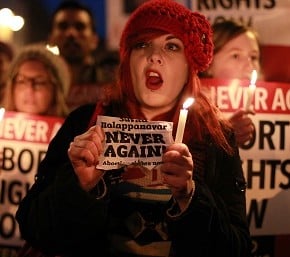 Finally, at 25 weeks' pregnant – with the government refusing to relent- the desperate girl gave birth via caesarean section. Her baby is alive, but is likely to have significant disabilities, The Independent reports.