On a sunny day in April of 2006, two-year-old Samuel Morris and his five-year-old sister were playing in their backyard.
Samuel's mum, Jo-ann Morris, was in and out of the house, hanging washing on the line and keeping a watchful eye on her two children.
"Our daughter who was five at the time, shouted out to her mum, 'You've got to come see this, you've got to come see this,'" Samuel's dad, Michael Morris told Mamamia.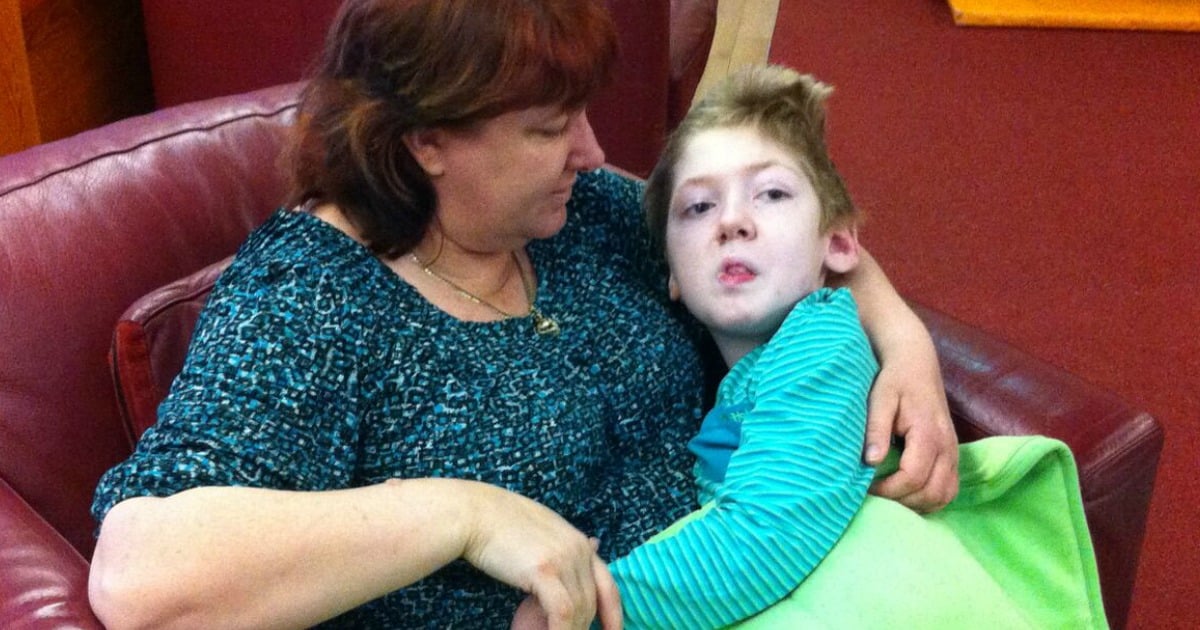 That's when Jo-ann found Samuel face-down in the family's pool. The pool was protected by a sturdy pool fence, but as the family later found out, the toddler discovered a broken panel in the fence and decided to go for a swim.
"I didn't even get wet until after I scooped Samuel into my arms," Jo-ann wrote in a blog post in 2010. "I rolled him onto his back in my arms, he was heavy, lifeless, swollen, his eyes were bulging and starey, he was foaming at the mouth, blue around his lips and his nose and his skin was a strange pale yellow colour. He did not look like my son.
"I will never no matter how hard I try, get the picture out of my head how my son was. The look, the taste, the smells, the sounds or the feeling will be with me forever."
Jo-ann grabbed her son out of the pool and rushed him to the front yard, where she commenced CPR. A neighbour, and a nurse who was passing by, also helped performed CPR on little Samuel.
Samuel was rushed to Nepean Hospital and then transferred to the intensive care unit at Westmead Children's Hospital.
He was on life support for four days, and after four long months in hospital Samuel was able to return home with his family.
But he was never the same. Samuel suffered a Hypoxic Brain Injury and was left with a range of severe disabilities. His condition worsened over time, and in 2014, Samuel succumbed to his injuries.